By Jimitota Onoyume
PORT HAR-COURT— PRESIDENTIAL panel of investigation to review compliance of the armed forces with human rights obligations and rules of engagements has enjoined  Amnesty International, AI, to identity the mass grave it accused the Nigerian military of burying the remains of victims of its alleged human rights abuse.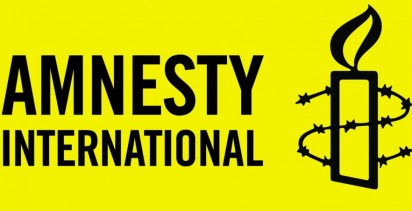 Professor Hauwal Ibrahim who addressed the media yesterday after the opening session of the panel sitting in Port Harcourt, Rivers State, said it was necessary the rights body   help the panel and relations of victims of the alleged right abuse identity the mass graves.
She said the panel which  had its first sitting in Maiduguri met  with most victims of the reported military operations, adding that none of them could  point at any mass grave where the dead were interred.
She said the panel visited the military cemetery in Maiduguri, Borno State, in search of the mass grave, but could not trace it, stressing that the rights body could be of immense help with information that would assist the committee with its recommendations.
According to her, Amnesty International which was absent at the  opening session of the committee yesterday in Port Harcourt  released two reports on  alleged violations of human rights by the military across the country with emphasis in the northeast.
"In Maiduguri for example, we are coming from there that is why I am using that place. The chunk of the people we spoke to in Maiduguri are victims.   We wanted more of the victims.   We did not want to entertain lawyers as much but rather more of the victims. There was allegation of mass grave by amnesty international but nobody could show us this, this is one of the difficulties we had with amnesty international. We went to the military cemetery we could not see the mass grave. So far we have only one side of the narrative, so we hope amnesty will come to prove its allegations," she said.
Earlier Chairman of the investigative panel, Justice Biobele Georgewill,   in his remarks, said the body would want to investigate allegations before it to ensure it came up with credible recommendations.
He said it was unfortunate that Amnesty International did not make appearance yesterday.