By Princewill Ekwujuru & Destiny Eseaga
THE incursion of fringe products into the market space for liquid dish washing soap is beginning to pose serious sale challenges to major producers in terms of product pricing and quantity.
Decreasing brand loyalty as a result of increased value-consciousness among consumers and emerging threats posed by fringe products in the market, have prompted major dish washing soap manufacturers to adopt alternative survival strategies in an attempt to impress and retain  their existing and prospective consumers.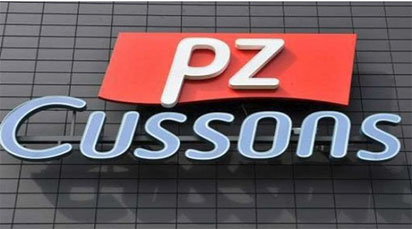 The competition from fringe producers has mounted pressure on major manufacturers forcing them to adopt branding and positioning strategies that conspicuously differentiate their brands from the fringe products.
The strategies include packaging in terms of container and label, product positioning, product flanking (the art of introducing same product/brand in different sizes), pricing, multi-brand strategy (a strategy used because most consumers are frequently changing brands in order to experiment with a new product), brand extension, (a new product riding on the back of a flagship brand e.g. with same name, but with an additional funtion) and promotional campaigns to drive consumer patronage.
Marketing strategies
Multiplicity of product sizes across brands have bridged affordability gap between consumers which has made competition in the segment stiffer while the impact of price differentials is minimized. These marketing strategies have further pitched major liquid washing soap manufacturers such as PZ Cussons Nigeria Plc, makers of Morning Fresh; Procter and Gamble, producers of Fairy; Holdent International Limited, manufacturers of Mama Lemon; Ulysess Nigeria Limited, makers of Sunshine; Olivia Industries Limited, producers of Celine Olivia Fresh and other fringe manufacturers and they have helped to raise competition in the market.
However, most of the fringe producers have no manufacturing names and company addresses, but the products are seen displayed in nooks and crannies of the markets and amongst roadside and street vendors. Competition in the market has narrowed top contenders to three brands namely: Morning Fresh, Mama Lemon and  Fairy.
Vanguard Companies and Markets (C&M) findings show that fringe producers are posing a major challenge to major manufacturers in the market as consumers prefer them because of their low price, availability and bigger sizes.
C&M  findings across households show that dwindling purchasing power, level of enlightenment and choice, are major factors responsible for low patronage of the major dish washing brands. These factors,  on the other hand, have resulted in increased demand for fringe products.
Findings by C&M  also show that all the major brands have similar features which include thick texture of the soaps, foaming, strong cleaning agent and appealing fragrances. The products come in different variants with the major manufacturers claiming 'little-drop-washes-more' in their advertising messages.
Consumers' reactions: Of the number of consumers spoken to, majority went for the fringe dish washing products, while some preferred Morning Fresh because of its long standing presence in the market as well as marketing activities that have endeared them to the brand, coupled with its different sizes and fragrances.
A consumer, Mrs. Njideka Obiefuna, said consumers prefer the fringe products because they are cheaper, come in bigger sizes and last longer. She stated: "Although they are not well packaged, but price and quantity matter most to consumers."
Another consumer, who simply gave her name as Iya Risi, corroborating Obiefuna's view, said: "With N50, I can buy a 75cl liquid soap that will last a week, meaning that in a month, I will be spending N200 for a 300cl liquid soap to do all my house chores."
According to her, packaging or branding is just a matter of taste and class which she considered inconsequential. She stated further: "I like Morning Fresh because of its fragrance and quality, but when it comes to buying decision, I go for the locally made in the corner of my street because of the cost. The local liquid soap also serves the same purpose and it is economical."
A food vendor, Modesta Emenike, said that she uses Celine Olivia Fresh because it is cheap, the package is unique and handy, its fragrance is alluring, similar to those of the major brands. According to her, "the  product has a dual function, it serves as a washing liquid soap for plates and cutleries and washing of hands by customers after eating." Asked about the local ones, she said: "They are good for washing of plates and cutleries too."
Another twist was added when a biochemist, Chiemena Nnaji, said the fringe products may not be safe, because they have not passed the test in the process of quality assurance.
A wholesaler, Emmanuel Onuekwusi of Jahross Enterprises Lagos, who refused to allow this reporter see his records, revealed that in terms of sales for leading brands, Morning Fresh is tops, followed by Mama Lemon, while he does not sell Fairy in his shop.
Prices
A 450-millilitre and 900-millilitre plastic container of Morning Fresh sells for N300 and N570 respectively, while 500ml plastic container of Fairy goes for N600. A plastic container of  Celine Olivia Fresh of the same millilitre sells for N270 and N300, its 250-millilitre sells for N150.
Mama Lemon plastic container of 550millilitre and 1100millitre sells for N275 and N510, respectively. Sunshine plastic container of 600milliltre is sold for N280. The fringe products sell 75centilitre of bottled water for N50, 150centilitre for N100 and five litre for N500 or less.