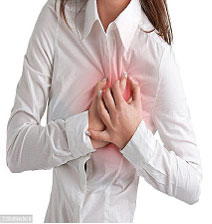 By Gabriel Olawale
The lack of adequate attention within the first 10 minutes of cardiac arrest has been identified as a major factor in deciding life or death of such victims and incidence of sudden death in the country.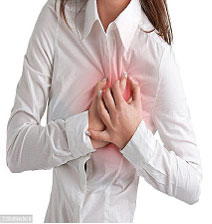 The Chief Executive Officer, Georgia Arrhythmia Consultants and Research Institute, Dr. Felix Sogade who stated this in Lagos, urged Nigerians to acquire basic life support skills as part of measures to stem the tide.
Sogade who spoke at a symposium organised by Healings Stripes Hospital Foundation, regretted the low knowledge of basic life support skills noting that a victim of cardiac arrest has a 10 minute window for First Aid.
He said from onset of cardiac arrest till death, each minute is very important, "because within 10 minutes if resuscitated assistance does not come, the chance of surviving is zero.
"So there is need for people around the victim to act quickly and be able to take steps to restore the heart back to regular rhythms.
"Forty per cent of cardiac arrests occur while victims are sleeping which may make it difficult for quick intervention, but for the cases that happen during physical activities or working hours, they have a  chance of surviving when aid comes at an appropriate time.
"Cardiac arrest during physical activities may be due to multiple factors, such as abnormal blood flow, blockage in the blood vessels and the most common among black people is when the heart muscle is very thick. When blacks exercise, there is not enough blood flow to carry blood to that thick muscle.
"It is good  to build muscles in chest and arms if they desire, but in the heart it is very bad because that muscle does not get enough blood supply and when they now engage in physical activity such as table tennis or competitive sport that will further compromise blood flow to that area of the heart, it can make the heart go into dangerous abnormal rhythms that will cause death.
"If someone slumps on the tennis court or during physical activities, before emergency help arrives, people around can compress the  chest of the victim as part of temporary measure to restore some blood flow. That may be  the difference between life and death.
Corroborating his view, a certified Electroph-ysiology, Cardiovascular Diseases, and Internal Medicine, Joseph Poku said: "For most people, especially 50 years upward, one of the symptoms they will have is heart failure, when they are walking they get short of breath easily, they may also have swelling in their legs, they may have to sleep with a couple of pillows.
"To know your heart function you can do echocardiogram, electrocardiogram and electrical recordings of the heart.
Speaking on the importance of the symposium, Doctor in Charge, Healing Stripes Hospital Foundation, Dr Ezinne Onyemere said that the educational symposium aimed at impacting knowledge of practising doctors in the country so that they can have better outcomes in patient management.
"The symposium offers opportunity to doctors to acquire knowledge of cardiac emergencies, electrocardiogram interpretation and implantation of electrical recording devices."