By Henry Umoru
ABUJA— THERE was a sharp disagreement, yesterday, between Federal Inland Revenue Service, FIRS, and Institute of Chartered Accountants of Nigeria, ICAN, over Senate's move to alter the Company Income Tax Act, CITA, that seeks to increase pioneer status to new companies in Nigeria from five to 10 years.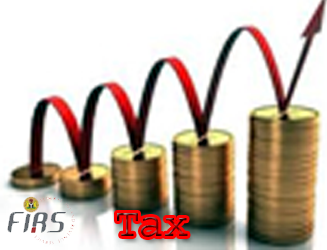 While FIRS opposed the proposal, ICAN supported it, just as the two institutions expressed disagreements on the proposal at a public hearing organised by the Senate Committee on Finance on the Company Income Tax Act, CITA.
In his presentation, Executive Chairman of FIRS, Mr Babatunde Fowler, who agreed with the current provision in CITA, which gives five year tax holidays to new industries, however, argued that giving further incentive to companies would lead to loss of revenues to the nation's coffers.
According to the FIRS boss, most investors hardly invest in areas where they cannot make profit within five years of investment.
Fowler, who used the telecommunications industry to support his argument, said five-year tax holiday  was more than sufficient' for investors to recoup their profit.
He said:  "When one looks at the telecommunications companies that were given incentives, a lot of them actually did make profit before the pioneer status of the incentives even expired."
On his part, ICAN President, Mallam Isma'ila Zakari, said increasing it to 10 years would encourage entrepreneurs and existing companies to expand their operations.
He also recommended that the proposal should include existing companies going into a line of business where infrastructure  were not provided by the government.
Saraki seeks appropriate legal framework
Meanwhile, Senate President, Dr Bukola Saraki, has called for urgent need to create the appropriate legal framework for the regulation of tax incentives in Nigeria.
He also warned that tax incentives, if not properly managed, could be a drain on the revenue of government, stressing the urgent need to create the appropriate legal framework for the regulation of tax incentives in the country.
According to him, the bill will not only boost employment activities in the rural area, but also provide employment opportunities for the teeming unemployed youths in the country.