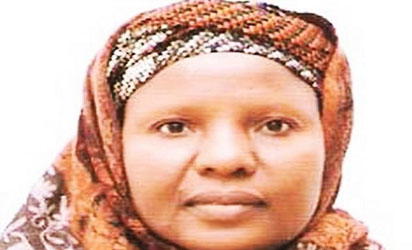 Acting SGF Habiba Lawal
Hajiya Habiba Lawal, Acting Secretary to the Government of the Federation (SGF) said government was making efforts to commence local manufacturing of sports equipment.
Lawal made this known on Saturday at the official unveiling, launch and presentation of sports equipment to 2000 primary schools by National Lottary Trust Fund (NLTF) in Yola.
The acting SGF, represented by Dr William Alo, Permanent Secretary, Special Duties in the office of the SGF, said local production of the equipment would enhance accessibility of sports equipment to many potential athletes.
She said the provision of sports equipment to primary school pupils was to promote youths participation in sports.
She added that Federal Government was committed to revatilising rotary for revenue generation.
She noted that the revitalisation of the sector would contribute to  government drive toward economic diversification.
According to her, Federal Government will harness the rotary potential for the generality of all Nigerians.
In his remark, Gov. Mohammed Bindow of Adamawa said his administration had already put measures in place to boost sports in the state.
Bindow, who was represented by Mr Martins Babale, the Deputy Governor, said sport was a major uniting factor among diverse groups.
He said the administration was built on three cardinal objectives which included development, peace and poverty reduction.
He added that the administration had achieved tremendously in the area of infrastructure, noting that revatilisation of sports would engender peace and unity in the state.
According to him, sports does not have ethnic, religion and region, and everybody is one.
Bindow commended the NLTF for supporting grassroots sports and promised to build on it.
In his remark, Mr Julius Kadala, the Commissioner for Education, gave the assurance that the equipment would be safeguarded by the management of the benefiting schools.
He said that the declaration of state of emergency in education was to intervene in rehabilitation of physical structures, teaching and learning, as well as sport development in schools.
The commissioner thanked the NLTF for the support.
Newsmen report that various equipment such as balls, goal posts, nets, and other sporting kits were distributed to 55 schools in Adamawa.
NAN