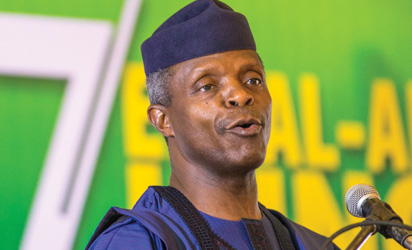 Osinbajo
By Chris Ochayi
AKURE— The Federal Government has released N2 billion for the take off of the Maritime University, Okerenkoko in Delta State.
Vice President, Professor Yemi Osinbajo, who disclosed this, yesterday, while declaring open the 2nd National Council on Niger Delta in Akure, Ondo State, said the university will take off by October this year.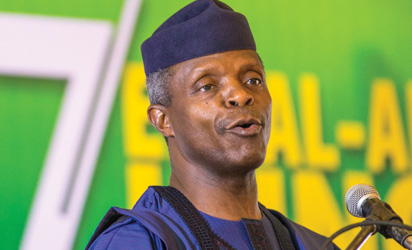 Osinbajo, who noted that academic activities will soon commence at the university, said: "We believe that as soon as it takes off, of course, academic activities and engagement and all of that will go on within the period."
Ogoniland clean-up
The Vice President, who reiterated the commitment of the current administration to the rapid development of the Niger Delta region, said:  "For us,  development of the Niger Delta region is not optional."
He said the issue of Ogoniland clean up was very much on course and that the government was working towards ensuring that the right things were done at the right time.
He assured that the clean up exercise will not be limited to Ogoniland alone but all other polluted areas in the region.
Modular refineries
Prof. Osinbajo added that the current administration was ready to support the establishment of modular refineries in the region in order to create wealth and employment in the region and the country.
He said: "One of our plans for the Niger Delta region is to support the establishment of privately owned modular refineries. Many of the licences handed out by the previous administrations had since expired. The biggest challenge that these licences have being facing has been funding."
Refineries Infrastructure Devt Fund
He noted that this administration was committed and now working towards establishment of Refineries Infrastructure Development Fund, RIDF, to support these investment.
He said: "Now, modular refineries project is supposed to be privately sector-led, but with the collaboration of the Federal Government, state governments, we have done a fair lot of work on these modular refineries.
"We have released guideline for the establishment of modular refineries. We have met with several interested parties from the various parts of Niger Delta region, with investors and some cases with the state governments."
"This is the project we are committed to, we want the state governments to also work with the local governments so that we can draw a kind of commercial viable plans that can sustain the modular refineries when they take off."