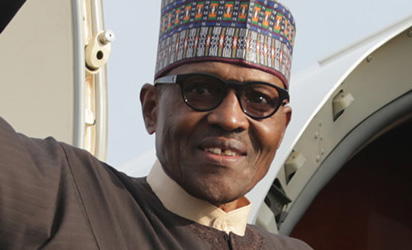 President Muhammadu Buhari departs the US after a successful outing at the UNGA72 held in New York.
The Federal Government will begin a North-East focused Makeathon in October, the Senior Special Assistant on Media and Publicity to the Vice President, Mr Laolu Akande, said on Thursday.
Makeathon is a process of crowdsourcing ideas around solutions open to interested persons, humanitarian actors, engineers, designers, scientists, innovators, investors and entrepreneurs in the region.
According to Akande, the programme is in line with President  Muhammadu Buhari's administration's policy of promoting use of technology as critical tool for public service delivery.
He said The programme would be conducted through the Presidency's National Social Investment Office.
The North East Makeathon is slated to run from October 2017 to December 2017 and will usher in the first set of incubation activities in the proposed North East humanitarian innovation hub.
He said the focus of the hub would be to address challenges faced by persons in the region, some of which include Nutrition and Food Security, Early Recovery and Economic Security (Diversifying Livelihoods).
Others are Camp Coordination and Management, Education (innovative and creative learning solutions) and Health (innovation, which addresses the health issues faced by pregnant women, children and communities in the region.
Another critical area of focus in the hub, he said, would be the protection of women and children, gender-based violence, innovative and preventive measures.
The Vice Presidential Spokesman said that the establishment of the proposed hub for the North-East was being driven by the National Social Investment Office working with the Presidential Committee for the North-East Initiatives (PCNI).
Also involved would be the National Emergency Management Agency (NEMA), in partnership with International Committee for the Red Cross (ICRC).
Akande said it would serve as Humanitarian Innovation Hub and be situated in Yola, Adamawa State.
The Federal Government intended to create eight private sector-led Innovation Hubs across the country, one in each of the six geo-political zones, as well as in Lagos and Abuja, he added.
He explained that the main objective was to foster innovation in the country, through the National Social Investment Office.
"The proposed innovation hubs would also provide training of varied IT skills, empowering youth for entrepreneurship and employment.
"Additionally, the hubs would provide platform at an entrepreneurial level for support from the venture capital sector, as well as create job opportunities for graduates and trainees."
According to Akande, the goal is to catalyse growth and employment-focused partnerships while bringing together IDPs, humanitarian actors, social entrepreneurs, businesses, as well as the public and private sector.
The agencies would have the shared goal of scaling effective, timely, efficient and ethical solutions to address common challenges and provide local solutions for local problems, including religious matters, he said.
He noted that for further details on the challenges and how to participate, interested persons could refer to the website at www.nemakeathon.org.
NAN