By Gabriel Ewepu
ABUJA – The Federal Government has declared that two firms allegedly involved in illegal mining may have taken out minerals worth over N100 billion.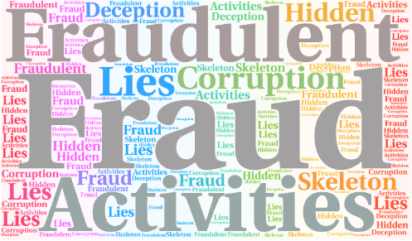 An aide to Kayode Fayemi, Minister of Mines and Steel Development, Yinka Oyebode, said in a statement that the minister disclosed this in a recent meeting with staff of his ministry.
The statement read:  "The Federal Government has said that two alleged illegal mining companies, Solid Unit Limited and Geotess Nigeria Limited, that were shut down in Zurak, Wase Local Government Area of Plateau State last month, had illegally taken out minerals worth over N100 billion in the past few years they have been involved in illegal activities in the area.
"The Minister of Mines and steel Development, Kayode Fayemi, disclosed this during a meeting with staff of the ministry in Abuja recently.
"Sixteen Chinese nationals and eight Nigerians involved in massive illegal mining were arrested in Zurak on August 15 in the wake of the shutting down of the two companies on the orders of the National Security Adviser, NSA, Babagana Monguno, and the minister when the duo visited some illegal mining sites in the richly endowed lead/zinc belt.
"Chairman of Solid Unit Limited, Usman Abubakar (aka Dan China), who is regarded as the most notorious illegal miner in the state, was also declared wanted by the NSA who ordered all security agencies to arrest him for acts seen as economic sabotage.
"Mr Fayemi, in the meeting attended by all cadre of the workers in the ministry, said the huge scale of illegal mining by the two companies in Wase was tantamount to economic terrorism., and that government was determined to confront anyone or group that are out to sabotage the economy through illegal mining and other means."
''He said the scale of illegal mining perpetrated by the two blacklisted companies and their foreign collaborators was humongous, and that they used very sophisticated equipment, including a tunnel with rail track and other heavy machines, for their illegal operations.
''He said the arrested Nigerians have been in active connivance with foreigners to carry out massive illegal mining in the state, thereby depriving the country of revenue.
"Their unwholesome activities have also led to environmental degradation and abandoned mine pits," he said.
''He said the leadership of the ministry carried out the operation that led to the closure of the illegal mining companies/sites and the arrest in a discreet manner, because of the massive network of collaborators and informants at the disposal of the companies.
"We didn't want to leave anything to chance, so it was done discreetly", he said, adding that it was a successful operation, which according to him had also restored sanity to the area, which had been under the siege of illegal miners and criminal elements for some years.
''The arrested Nigerians and their foreign collaborators, according to him, have been handed over to the newly inaugurated Mines Division of the Nigerian Police for prosecution.