By Dayo Johnson
Akure—A 65-year-old grandmother, Mary Ogundiran, has been murdered by a cocoa farmer (names withheld) for allegedly stealing cocoa pods from his farm in Ofosu, ldanre area of Ondo State.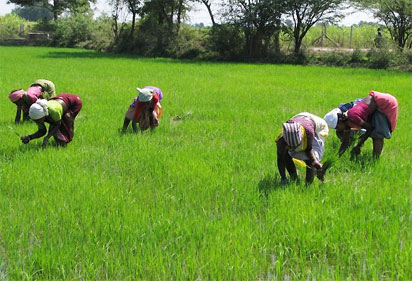 Detectives in the state have apprehended the suspect and detained him.
Vanguard gathered that the suspect allegedly killed the deceased for plucking cocoa pods in his farm without his authorisation.
The suspect was among nine others, including kidnap, robbery and murder suspects paraded by the state's Commissioner of Police, Gbenga Adeyanju, in Akure.
The suspect accused the deceased of regularly stealing pods from his farm even after several warnings.
He reportedly hit the deceased with a stick on her head after finding her again in his farm and it reportedly resulted in her death.
The suspect was later picked by detectives after a formal complaints was made by the relations of the victim, who absolved her of stealing as alleged by the suspect.
They reportedly accused the suspect of murdering the victim.
Meanwhile, also paraded were three members of a cult group, known as Arobaga. One of them, (name withheld ), who claimed he was forcefully initiated into the confraternity, was arrested for raping a 17-year-old girl.
The Police Command also paraded two notorious robbers and a serial burglar, and recovered from them a single-barrelled gun and two pump action rifles.
The Police Commissioner said the Command is doing everything possible to rid the state of criminals, adding that the suspects will be charged to court after completion of investigations, to serve as deterrent to others.