Dayo Johnson, Akure
The family of a murdered businessman, Banji Adafin, has alleged a plan to frustrate an order of an Akure Chief Magistrate Court to re-investigate the death by the police. They accused the Nigerian Prison Service of frustrating the order of the court.
A letter by the family to the Controller General of Prisons said the suspects remanded in prison custody must be released to the police for re-investigation.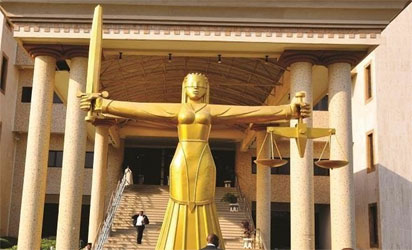 "The non-release of the suspects was frustrating the prosecution of the murder trial pending before an Akure Chief Magistrate Court", the family said through their lawyer, Remi Aribisala.
The court, presided over by Gbenle Awodey, had ordered the release of five of the 16 suspects, facing trial for conspiracy, armed robbery and murder, to the police for fresh investigation. The order was sequel to the application made by the police prosecutor, Inspector Martins Olowofeso, who requested the court to release the suspects who were remanded in prison custody at the last adjourned date.
Aribisala in the petition said 16 persons were standing trial for the killing of Banji Adafin in Akure, Ondo State capital.
One of them suspects, Ayomiposi Oluwatoyin, had confessed to the heinous crime and alleged that the wife of the deceased sent them to carry out the crime.
The alleged confession of Oluwatoyin, the family said, made them to approach the police to re-investigate the case to ascertain the culpability or otherwise of the wife in the assassination of the husband.
The family added that the Prison Service should not constitute itself into a cog in the wheel of   the justice system.