The Edo Government has sacked Dr. Osayuware Idahosa, Permanent Secretary in the State Ministry of Youth and Special Duties, over allegation of padding the budget for the conduct of primary school examination.
The government also announced the suspension of three officials involved in the alleged scandal, which was put at  N283 million.
The decision announced by the Commissioner for Communications and Orientation, Mr. Paul Ohonbamu, was the outcome of an extraordinary session of the State Executive Council.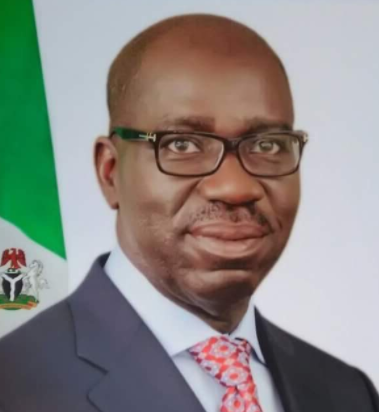 Governor Obaseki had vowed to unmask the people that sent a N283 million request for the conduct of primary school examination in the state, which was eventually conducted at the cost of N30 million.
Ohonbamu said the Attorney General and Commissioner for Justice, Prof. Yinka Omorogbe, submitted a report of the panel of enquiry on the conduct of the 2016/2017 Primary School Leaving Certificate Examination and after due consideration of findings and recommendations, the council discussed and arrived at the decision.
He said Idahosa was Permanent Secretary in the state Ministry of Education at the time the alleged fraud was committed and was referred to the State Civil Service Commission for appropriate action, according to the rules and guidelines of the service.
The three other officers involved in the alleged fraud are Barr. S. A. Erhunmwunse Edokpayi, Mrs. E.I. Ero-Ugiagbe and Mr. Lucky Adagbonyin.
He said the exco resolved that they should proceed on indefinite suspension without pay and their case forwarded to the State Civil Service Commission for appropriate action.
"EXCO also set up a committee to be chaired by the Commissioner for Employment and Wealth Creation, Mr. Emmanuel Usoh to investigate the delisting of about 350 private schools from the list of eligible schools to participate in the Primary School Leaving Certificate Examination."
The commissioner said the committee would also investigate the conditions that led to the relisting of the schools shortly after they were delisted.
Ohonbamu further said that the meeting ordered that an audit exercise be carried out into the accounts of the examination committee.