By Perez Brisibe
SOME councillorship aspirants on the platform of the Peoples Democratic Party, PDP in Warri South West local government council, yesterday raised alarm over an alleged imposition of candidates by leaders of the party from the area under the guise of such candidates being "Governor's candidate."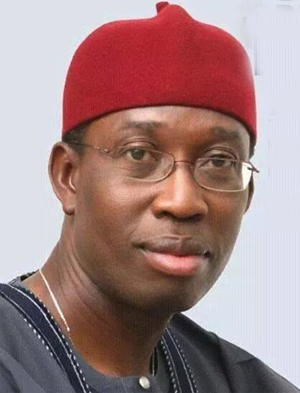 Speaking on behalf of the aggrieved aspirants, Ikoko Sedeco from Debiri ward and Chief Tuwei Koredegha from Ijansa Ijelejele ward, appealed to the state PDP chairman, Chief Kingsley Esiso and the state governor, Dr. Ifeanyi Okowa to look into the matter to forestall a breakdown of law and order in the area.
The aspirants explained that rather than conducting primaries for delegates to elect councillorship candidates, a meeting was conveyed where it was resolved that some aspirants were anointed as consensus candidates for the respective councillorship positions.
"These individuals went further to claim that they were directed by the governor to select some names for the councillorship positions and send to him, we believe the governor is not aware as a democratic man but they are just using his name to perpetrate their selfish act.