Sports Minister, Solomon Dalung has urged all the Olympic and other sports federations to comply with government policy of operating a Treasury Single Account.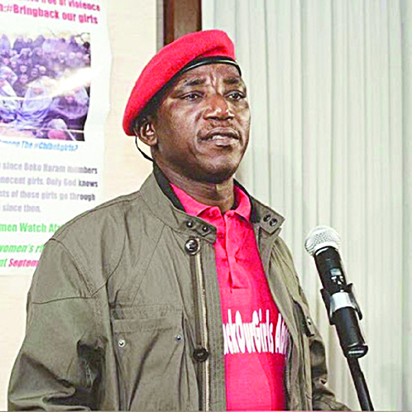 Mr. Dalung who was speaking in Abuja stated that operating private accounts negates the existing government policy of TSA. He asked all former federations presidents to make available all financial transitions with regards to grants received from local and foreign sources.
"Most of the former presidents are still running the federation's accounts and still collecting grants. All accounts of federations must be disclosed. There are accounts of federations that are unknown even to the new presidents but are known to individuals. This is not an allegation. This exists. All those accounts must be made public.
"The Ministry will not hesitate to invite the Economic and Financial Crimes Commission and other relevant agencies to deal with federations operating multiple accounts. Nobody has the right to receive any grant from anywhere and keep same in any account. That is a violation of the TSA rule. Once it is established, Mr. Magu will be invited to help evaluate the magnitude. If established, you'll be given a presidential escort to Kuje Prison," Dalung said.
However, an official of one of the federations said the minister's directive was an overreach. "Did the minister know that sporting federations are meant to run according to the rules of world sports governing bodies and not operate in government bureaucracy?
"Sports federations receive grants from government, corporate bodies, and international federations and it's their responsibility to spend and account for such funds."