The State Working Committee (SWC) of the All Progressives Congress (APC), Enugu State chapter, has dismissed alleged, purported calls for the sack of Foreign Affairs Minister, Mr. Geoffrey Onyeama, saying those calling for his sack are political fugitives with deformed minds.
The factional chairman of the SWC, Mr. Adolphus Ude, who gave the statement yesterday in Abuja during a press briefing said,  APC in Enugu state neither took such decision nor asked the suspended state Chairman, Ben Nwoye and other stalwarts of the party to address press conference on its behalf to call for the sack of Onyeama.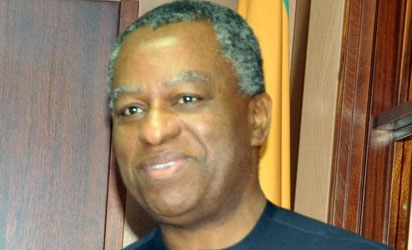 Ude stated that the party celebrates President Muhammadu Buhari and his entire cabinet for the numerous achievements the administration has made, adding that the foreign affairs ministry headed by Onyeama has removed the country from the previous shocking levels of impunity, arrogance of power and corruption that have dented Nigeria's image before the coming of the APC administration.
He noted that the minister had carried out far reaching reforms that Nigerians are currently benefiting from.
"Hence, we make bold to say that Enugu APC is proud of the foreign affairs minister and his legacies which we hope will be immortalised in the anal of Nigerian history," he said.
He added, "for the records, in 2015 the image of Nigeria internationally was in a deplorable state with very high records of institutionalized corruption and impunity. The foreign affairs minister took conscious steps to change that perception and within a very short period he restored the country to its pride of place among the comity of nations."
In a similar vein, Nigeria's High Commissioner to India, Maj.Gen. Chris Eze (rtd) urged President Mohammadu Buhari to dismiss call for sack of the Foreign Affairs Minister, Mr Geoffrey Onyeama, adding that the suspended state chairman Ben Nwoye has no locus standi to call for the sack of the minister in the name of APC.
Ambassador Eze however disowned Nwoye's statement on behalf of the Enugu state chapter of the APC, saying the suspended state chairman spoke for himself not the party.
He therefore appealed to other leaders of the party in Enugu state to step out and prevail on Nwoye to use more discretion and civility in his language to the minister.