By Festus Ahon
ASABA—A frontline governorship aspirant in Delta State on the platform of All Progressives Congress, APC, Olorogun Osiobe Okotie, has said that President Muhammad Buhari's fight against corruption and his economic policies have started  yielding results.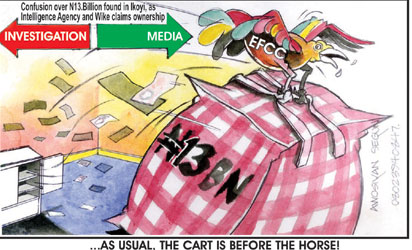 Okotie, who addressed newsmen at the Osubi  Airport on his return from a consultative visit abroad, stressed the need for Nigerians to support the President's decision to stamp out corruption from the country.
He said that he was in the governorship race to emancipate Deltans from economic hardship occasioned by unemployment and lack of conducive business environment.
Okotie thanked party faithful for their support and show of love, adding that he was being urged to contest the governorship election by prominent Deltans from the three senatorial districts in the state.
Saying that he travelled abroad to consult with stakeholders in the diaspora, Okotie noted: "After due consultation, I have decided to run for the governorship election in 2019 on the platform of the APC."
Okotie urged his supporters to be peaceful and work together in order to actualise his dream as he commended President  Buhari and his team for their efforts in taking the country out of recession.
He urged Nigerians to be patient and continue to support the APC-led Federal Government in its quest to restore the country to the path of greatness,  as he called on Nigerians to shun all forms of divisive tendencies and work for the peace of the country.
A chieftain of the APC, Chief Joseph Okoro, on his part, described Okotie as an experienced and committed leader who has the interest of Deltans at heart.