By Anthony Ogbonna
Plateau state Governor Simon Lalong, has imposed a dusk-to-dawn curfew in Jos over reported clash in the state's capital.
Vanguard earlier reported that tension had arisen in Jos as Igbo traders allegedly closed shops for fear of a reprisal attacks following reported clash between Igbo resident in Rivers state and the Hausa community.
The director of press and public affairs to Governor Lalong, Emmanuel Nanle Samuel, who gave the statement also said that the governor was dismayed at the tension that was building up in the state.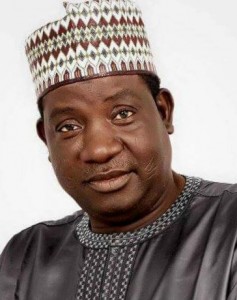 According to the statement, "Consequently, the governor has directed an immediate imposition of curfew from dusk to dawn (6pm – 6am) within the Greater Jos-Bukuru Metropolis, until further notice. The deployment of security personnel to all flash points within the metropolis has also been directed to ensure compliance with the curfew order and to avert any further breach of law and order.
"The governor wishes to assure all citizens that the security and welfare as the primary concern of government is assured by the Rescue Administration. He is therefore enjoining all citizens to go about their business with the assurance that their safety is guaranteed. He further appealed to all religious and community leaders, neighbourhood vigilantes as well as all law abiding citizens to ensure nobody is allowed to take advantage of this unfortunate situation to engage in criminality.
"The governor wishes to restate that Plateau state remains home to all citizens of Nigeria irrespective of religion, ethnic extraction or political persuasion. He therefore enjoins all peace loving citizens to ensure that nothing is allowed to upset the hard earned peace in the state."