By Omeiza Ajayi
ABUJA – Former Vice President and chieftain of the ruling All Progressives Congress APC, Atiku Abubakar has welcomed news of Nigeria's exit from recession but added that the country cannot truly claim to have exited recession if Nigerians cannot eat three square meal per day.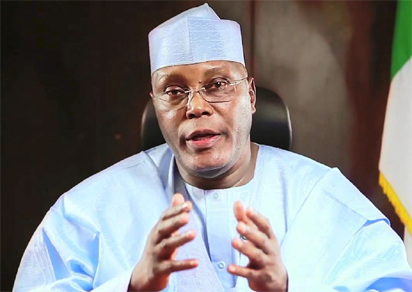 In a statement issued Wednesday in Abuja by his Media Office, the Wazirin Adamawa said "as a Nigerian investor and employer of labour, the news of Nigeria's official emergence from recession is a most welcome development".
He was quick to however add that; "When all Nigerians can eat three square meals, that's when the real recession ends. We have work to do".
According to him, the development is however a boost for Nigeria, as "it tells investors, local and foreign, that our economy is worth investing in".
The APC chieftain cautioned that "while we must rejoice, it is also important to recognize that the economic weakness at the bottom of the pyramid remains, adding that inflation is still high.
"We must continue working hard to expand economic opportunity for all Nigerians", Atiku said.