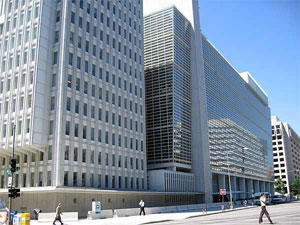 The World Bank Implementation Support Team, monitoring the implementation of State Employment and Expenditure for Results (SEEFOR) projects in the Niger Delta region, has ranked Edo State high on transparency and job creation for youths.
The leader of the support team, Mr. Ismaila Ceesay,  who led his members on a courtesy visit to the Governor of Edo State, Mr. Godwin Obaseki, at the Government House in Benin City on Monday, said the state was doing well in the execution of component A1 of the projects.
The Component A1 projects include the creation of direct jobs for unemployed youths in Edo State.
According to Ceesay, the World Bank team was on a working visit to assess the execution of the various components of the SEEFOR Projects in the four implementing states of Edo, Delta, Bayelsa and Rivers.
"Edo is one of the four states that produce its financial statements and have them audited within six to seven months of the fiscal year and have the report published," Mr. Ceesay said.
He urged Governor Obaseki to sustain the culture of financial accountability and remain a beacon of transparency in public finance.
The team leader, however, noted that the state should ensure that all segments of the projects are active in the state.
He pledged that his team was ready to work with the state execution team to address challenges that may arise in the process of executing the projects .
In his remarks, Obaseki said his administration would work with the team to develop work plans for the reactivation of the TVET and FADAMMA activities in the state,
The governor noted that the state has paid over N400 million as counterpart fund since his administration was inaugurated and commended the World Bank for releasing $1.6 million for the renovation of the Benin Technical College.