By Dayo Johnson
Akure—WORKERS in Ondo state yesterday agreed to sheath their sword following the state's resolve to pay the 20 percent  balance of salary arrears for September 2016.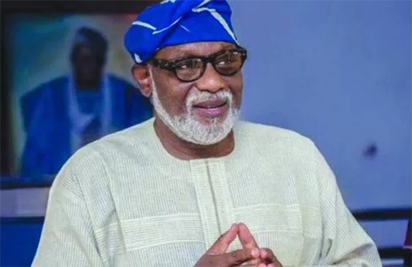 Earlier, government had paid 80 percent of the arrears of the month's salary inherited from the immediate past administration which left seven months salaries unpaid.
On assumption of office the present administration paid the August salary in full but on receipt of the latest N7billion Paris club refund paid just 80 percent for the outstanding September salaries.
This made the organised labour in the state to kick insisting that it is either 100 percent or nothing.
Sensing that the workers were spoiling for war, the state government met with the leaders of the unions and after three hours meeting at the governors office,  both agreed to a truce on the payment of remaining 20 percent salary arrears for the month.
Addressing newsmen, the state chairman of the Nigeria Labour Congress, NLC, Bosede Daramola, said government has agreed to pay the remainder of 20 percent.
Other labour leaders at the meeting included her Trade Union Congress, TUC, counterpart, Soladoye Ekundayo and Sunday Adeleye of Joint Negotiation Council, JNC.
Daramola said " We have met with government representatives headed by the deputy governor and we want to appreciate the deputy governor for his role in the negotiation.
"He equally told us that the August 2017 salary will be paid in full and that the balance of the September 2016 salary would be paid very soon which to us is  good news.
"He also assured us that all other outstanding arrears will be paid between now and few months after the release of the October Paris Club loan refund and we are expecting that between now and October, government should be able to clear the arrears
"We want to appeal to all our workers to remain calm since there has been a commitment from the government of the state towards the welfare of workers in the state
"Government again has shown understandings that  before the end of this year those who are due for promotion will be promoted without any hesitation."
Also speaking the deputy governor Hon Agboola Ajayi said; "Let me thank the labour leaders, we met to resolve issues. Issues were raised and we were able to resolve all the pending issues.
"The main issue is the salary of the September 2016 salary which we paid from the Paris Club and we did promise that we will pay the balance of the money.
" l appreciate them, they showed understanding and I want to assure them that our words is our commitment which we consider to be a bond.
"Government has social r