By Monsuru Olowoopejo
lagos—The Lagos State government yesterday said it won't lose sleep over the ranking by The Economist of London, which says the state is the worst global city to live in after Damascus in war-torn Syria.
In an exclusive interview with Vanguard, Commissioner for Information and Strategy, Mr. Steve Ayorinde,  described the ranking as not representing the successes the state had recorded which had made it one of the most preferable destinations for every investor coming to Africa.
He noted that due to the status of Lagos, it has become a city of consideration whenever anyone intend to embark on any ranking.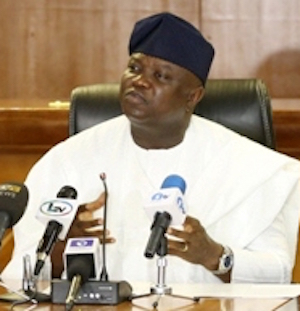 According to him; ''What is more gratifying is that inspite of all those ranking, we are receiving global recognition. So we are not losing any sleep about the ranking.
''And since the ranking started, there is no year that Lagos has not featured. It does not matter where Lagos is listed. To us, Lagos is in reckoning in any type of ranking that anyone may want to consider.
"It is not an issue to worry about because it is a yearly ranking on liveability by the Economist and its partners, which captures the perspective of the magazine on what they perceived  makes the indices that makes a city liveable.
"Lagos will always be in reckoning. What is important is that liveability indices is a subjective analyses. What everyone needs to know is that the type of megacity Lagos benchmarks itself with is also on that ranking but not in top 10," he added.
According to EIU's 2017 liveability report, which considers 140 major cities, Melbourne in Australia retained its crown as the best city to live anywhere in the world, for seven years running.
Vienna, Austria, where the headquarters of the Organisation of Petroleum Exporting Countries, OPEC is located, comes in as the second most liveable city in the world.
Vienna is closely followed by Canadian cities, Vancouver, Toronto and Calgary at the third, fourth and fifth spots respectively. Calgary, however, ties with Australian city, Adelaide.
EIU considers stability, healthcare, culture and environment, education, and infrastructure, in determining the liveability of cities across the globe. The unit blamed terrorism for the fall in the standing of Lagos, Nigeria.