The US government is investigating China Petroleum and Chemical Corporation, Sinopec, over an alleged $100 million  bribe paid to some Nigerian officials.
According to Bloomberg, the bribe was aimed at resolving a $4 billion business dispute between the company's Addax Petroleum unit in Geneva and the Federal Government.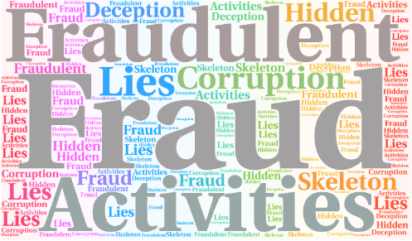 The dispute is said to be related to drilling and other capital costs, tax breaks and a division of royalties between Addax and the Nigerian National Petroleum Corporation, NNPC.
Investigators from the Securities and Exchange Commission, SEC as well as the US Department of Justice are reportedly looking into allegations.
How it started 
In 2009, Sinopec bought Addax "for about $7.8 billion" – dubbed one of its biggest acquisition, in a bid to build a corporate presence in Geneva and to also expand its oil production in Africa, the company had said.
However, the the government was said to have decided that the side letter agreement, which granted it tax breaks and reimbursements for the capital cost should no longer apply.
That was in 2014 during which the government also demanded that Addax repaid about $3 billion of past benefits, Bloomberg quoted a source as saying.
Addax, however, filed a lawsuit to protest the government's decision. It also claimed the NNPC had taken more than its share of crude allotments, a practice known as 'overlifting', seeking for the reimbursement of "at least $1 billion".
The bribery allegations followed the disagreement between the two parties then came up in January after Deloitte, an auditing firm, resigned as Addax's auditor, following claims that there were no "satisfactory explanations" given for $80 million Addax paid to an engineering company for Nigerian construction projects in 2015.
The source said shortly after the said payment was made on May 25, 2015, Addax and the Nigerian government reached a settlement which was approved by a Nigerian high court.
"The agreement validated the original terms of the side letter, effectively nullifying Nigeria's demand that Addax repay $3 billion," he said.
On the assumption of office, President Muhammadu Buhari reportedly left the original terms of the letter intact but had also planned to revoke its terms effective beginning from January 1, 2016, "which would deny Addax at least $1 billion in future benefits and end reimbursement claims".
Deloitte had also revealed details of additional payments "exceeding $20 million" made by Addax to "legal advisers" in Nigeria beginning from 2015.
It said it had "received a number of whistle-blowing allegations from within and outside Addax, some of which allege that such payments have been made to bribe foreign government officials and that certain amounts have been embezzled by certain members of management within Addax Petroleum Group".
Following Deloitte's allegations, Yves Bertossa, a Geneva prosecutor, then began a probe into the matter which led to series of raids and arrests of Addax's offices and officials respectively.
The case was, however, closed barely four months later, with neither the company nor its executives being charged, following Bertossa's claims that "no criminal intent could be established."
US authorities are now investigating the matter "to establish whether payments handled by an unidentified Nigerian lawyer who is a member of the California bar were used to pay some of the alleged bribes".
The lawyer in question was reportedly hired to advise Addax executives on the terms of the settlement with the Nigerian government.
Bloomberg said spokespersons of SEC, US Department of Justice as well as Sinopec declined comments on the issue.