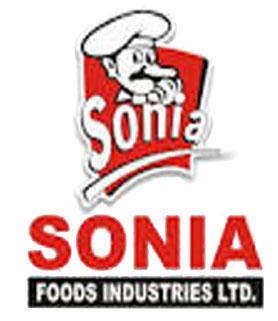 sonia
…Olam, Erisco, Sonia deploy marketing mechanisms
Stories by Princewill Ekwujuru & Destiny Eseaga
FACED with uncertainty of consumers' loyalty, indigenous tomato producers are still battling to break into the local  tomato market due to the influx of foreign tomato brands. This challenge has prompted indigenous tomato producers to rethink their marketing strategies with a view to finding lasting solution to the preference for foreign tomato products.
The strategies being considered include: Relocation of operations to neighbouring countries; and advertisement that emphasise health benefits with clichés such as 'no  preservatives and more concentrate, more dry and freshness', as  part of their unique selling points.
To hold on to their dwindling positions in the market, the local producers have also developed new marketing efforts, new product designs, and increased redness of the products to attract consumers. In addition to the above is deployment of kiosks, open market outlets, radio and television commercials to enhance brand equity in order to shore up their market share.
The producers are now developing new efforts to reach consumers, embarking on the 'Buy Made in Nigeria' campaign and several other promotional campaigns based on health messages, product freshness, repackaging to sachets to enable low income earners get same quality products for a low price.
The ensuing battle for supremacy between  foreign and indigenous brands, has pitched foreign brands like Gino from Italy, marketed in Nigeria by MHQ Stores; Rosa, St Rita, Vitalis, TMT, Salsa, to mention a few, against local brands such as Tasty Tom, De Rica and Festin tomato brands, produced  by Olam; Ric Giko and Nagiko tomatoes produced by Erisco Foods Limited;  Sonia Tomato paste produced by Sonia Foods Industries Limited; Tomato Jos, produced by Tomato Jos Nigeria, which plays in the middle-belt regional market,  has helped heighten competition in the market.
This competition has however narrowed the leadership of the market to Gino, De Rica, Tasty Tom, Sonia and Nagiko. Vanguard Companies and Markets (C&M) findings show that Gino  and De Rica are leading the market. While other indigenous brands like Sonia, Tasty Tom, Tomato Jos, Ric-Giko, are battling to secure their positions in the market. However, in the last few years, Gino has emerged the new warlord, having wrestled the leadership from De Rica.
Consumers' speak: Mrs. Esther Ogunlade, a 'provision' store owner at Ogba, Ikeja, Lagos, said that  Gino  has long overtaken De Rica. "It is Gino people are buying now more than  De Rica." She added that the new variant, Gino Peppe, has been exciting consumers because of the peppery content. A shop owner at Alaba-Suru, Lagos-Badagry Expressway, who prefers anonymity said, "Gino is the fastest selling tomato paste. I don't know why they buy it but that is what most of my customers buy."
Another retailer simply identified as Mama Aroso told  C&M  that Gino is the fastest selling brand of tomato paste in the market despite its high cost. Mrs Njideka, another seller while confirming that Gino is the fastest selling brand also corroborated Mama Aroso on pricing of Gino. According to her, some consumers are beginning to switch to other brands due to increase in price of the product. "It has been going well for long but lately, it has been expensive. So customers switch to other brands."
A distributor at the popular Agege-Oja market who identified herself as Iya Mulikat, also confirmed the popularity of Gino amongst consumers. According to her, "Gino, especially the Gino Peppe is in hot demand." But, noted that the product is scarce in the market. One Gino loyalist, Bolatito Adeiza, believed that Gino is real tomatoes, no additives. "It is real tomatoes. It does not have colour." Ogechi Anyanwu favours Gino because, "it tastes very well and its colour is red."
Chinwe Agbeze has been won over to Gino by the TV commercials. "I use Gino. I don't know why I use it. I think it is because of the advert. I like the advert." Mrs. Nonye Okeke uses Gino for her cooking because, "it is an old brand. Despite the fact that there are new brands that are better and very tasty like Fine Joy. It moves well because of its name." For die-hard De Rica loyalists like Mrs. Alice Ene, their reasons ranges from the sweet taste, red colour to absence of sour taste obtained in other brands, noting,"it is not sour like other brands."
Experts: A consultant at Billmark Consulting, Mr. Ambrose Kuteyi, a food technologist, said Nigeria imports not less than 189.5 metric tonnes of tomato paste and sauce in the last 12 months. He also said that there is a lot of waste of fresh tomatoes and pepper in Nigeria. He, however, attributed the reasons to post harvest losses and lack of processing techniques which had made Nigerians to rely on imported tomato products.
Kuteyi said: "in spite of being identified as the 14th largest producer of tomatoes, it is sad to note that Nigeria imports various processed tomato products for the consumption of its nationals. The imported tomato products include, canned tomato paste, tomato ketchup and various sauces, canned tomato fruit, etc. Between 2015 and 2016, a total of 189,510.11 metric tonnes of tomato paste was imported into Nigeria. This is equivalent to 1,042,305.68 metric tons of fresh tomatoes.
"A lot of the tomatoes grown in Nigeria suffer post harvest losses incurred from transporting harvest from the farms in the northern part of the country where they are grown, to the southern markets where they are consumed. These no doubt prevent sizeable proportion of the harvested tomatoes from getting to the consumer and end in garbage heaps nation-wide. However, post-harvest losses can be minimized or completely eliminated if food processing techniques are put to practice."
Food processing techniques
To minimize post-harvest losses, Kuteyi said that Bank of Industry (BoI) should sponsor the training of Nigerians on tomato and pepper processing. Similarly, an economist, Mr. Adedeji Adeoye, decried Nigeria's status as the largest importer of tomatoes as detrimental to economic growth and protection of local investments.
He said: "Available data reveals that Nigeria has the wherewithal to meet local demands and even become a net exporter of the commodity. Importation of tomato paste to fill the local demand gap could be reversed with the right measures targeted at eliminating waste in the value chain."
Sonia comments: The Group Managing Director/Chief Executive Officer of Sonia, Mr. Nnamdi Nnodebe, said: "Our customers are very important to us – and we want them to feel that way. We work hard to ensure that every customer has a great tasty experience with Sonia Tomato Paste. For us, at Sonia, customer satisfaction is key, that is why we are wholeheartedly committed to giving consumers great value with our products".
Also speaking, the AGM Operations, Mr. Chima Okere, "prioritising customers and giving them 100 percent value is  what we pay particular attention to. That is why we embarked on this investment drive so as to further enhance premium quality of our canned tomatoes and tomato-based products."