…Unilever, PZ & Evans still leading
By Princewill Ekwujuru &  Chinenye Chianumba
FACED with consumers' increasing demand for value in the brands' promises, toilet soap producers have intensified marketing strategies to win back consumers' unstable loyalty to their various brands. This is at the backdrop of market perspectives that with a sustained population growth the demand for toilet soap is expected to continue to grow.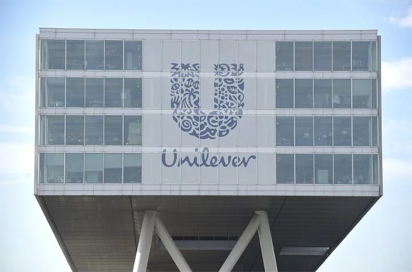 With emphasis on cleanliness and hygiene in modern lifestyle the industry also expects further increase in demand for soap brands that satisfy these needs. Consequently, toilet soap producers are doing everything within their powers to remain relevant in their positions, deploying critical marketing measures such as repackaging, price and availability to drive sales.
To further consolidate on their positions in the market, the manufacturers have developed new marketing approach, new  designs, colours and fragrances to attract consumers. They also produce brand ranges for different skin-types while making the packs more attractive.
The producers have also deployed kiosks, open market outlets, radio and television commercials in building brand volumes and equity to shore up their market share. But some consumers say these measures have not impacted significantly on their fixed mind set. However, the industry is projected to grow continually over the next five years, a segment consumers are not likely to cut back on, as a result of healthy lifestyle despite their tight disposable income.
Vanguard Companies and Markets (C&M)  findings reveal that Nigerian toilet soap market is in four categories – the beauty soaps, the medicated toilet soaps, liquid bath soaps and the skin lightening bath soaps. All these segments have witnessed intense competition in the market, pitching local and foreign soap brands on one hand, and on the other hand the leading local brands such as Joy and Imperial leather, produced by PZ Cussons Plc, Lux from the stable of Unilever Nigeria Plc and Eva manufactured by Evans Industries Limited
Reactions: A consumer who identified herself as Mrs. Obiefuna, a housewife, said her choice soap is Eva, because of its size, fragrance and forming. Other respondents who preferred Eva said the price is right at its size.
A consumer, Tony Nwagele-Obi, said, "for manufacturers to consolidate on their positions in the market they have to follow the latest trend, as well as consumers' mind set. Every consumer wants to smell nice after bath, even without using perfume, every consumer wants to keep his or her skin glowing and they also want to buy at a pocket friendly price."
Another consumer, Solomon Igwebuike, said: "Nigerians in general see cleanliness of one's environment and person as of utmost importance and non-adherence to the basic rules of hygiene causes illness, disease and body odour. The basic rules of hygiene includes regular cleaning of the surroundings, regular bathing at least once a day and regular washing of clothes when dirty. These contribute to volume sale of beauty soaps."
Abimbola Olaitan, a sales representative in one of the superstores in Lagos, said: "People go to shopping with a particular brand of toilet soap in mind, but would take an alternative if the usual brand is not available or too costly. At such times, they switch to the brand closest to their regular brands. Thus, availability and price are the major factors for consumer switching brands in this market."
According to a brands and marketing expert based in Lagos, Samuel Ufot, "The determinant of customers' choice of a particular brand of product is a function of the perceived satisfaction of that brand over another.
Customer satisfaction on the other hand is a judgment made by the customer. It is borne out of the comparison of pre-purchase expectations with post-purchase evaluation of the product. If the perceived performance of the brand purchased falls short of expectations, it leads to dissatisfaction. Satisfaction occurs when the perceived performance of the brand matches the expectations. If perceived performance exceeds expectations it results in delighting the customer.
In addition, another marketing expert, Davidson Ofurum of Market Intelligence, said, "a company that is ignorant of consumer preferences cannot possibly fulfil its obligations in a meaningful and responsive manner. This makes it imperative for marketers to understand the factors that determine the customers' choice of products. This is more important in toilet soap industry where consumers have abundant choice of brands to choose from and competition among companies also very high," stated Ofurum.
Unilever comments
Responding to C&M  inquiries, a source at Unilever Nigeria Plc, said, "Lux has not been silent in the Nigerian market. Unilever has been actively driving the brand across mediums and channels and getting stellar growth along with other Unilever brands. As one of Unilever's flagship brands, we will continue to focus on building the brand while also ensuring that the product is available to our loyal consumers."
Contrary to consumers statements, Unilever also stated, "the demand for the Lux brand is still very high and growing. We have recorded more growth in the past two years and we are confident that this will continue even as we focus on providing quality products that meet the needs of Nigerians."