By Gabriel Ewepu
ABUJA- ROLLER Sports Manager, Goodness Davies, Wednesday, said the Minister of Youths and Sports, Solomon Dalung, has within two years given hope to youth across the country through various sports engagements and tournaments.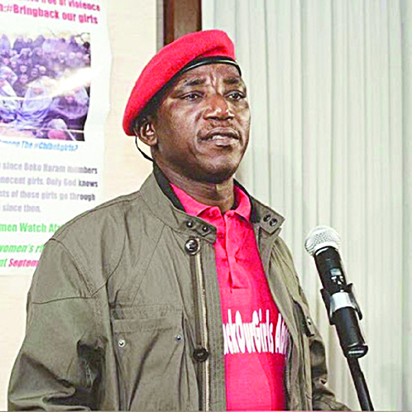 Davies made the commendation in view of the forthcoming Roller Sport Competition, with theme, Fast and Famous Africa, which will hold in Lagos soon.
According to him the Minister has displayed dexterity and effectiveness in youth and sport matters in many areas, whereby has proven himself a friendly Minister of youth due to his passion for young people and their ambitions, which he has been able to positively engage them.
He said, "Today we can see the radiant impact on sports and youth development the administration of Minister of Youths and Sports, Solomon Dalung, is making after two years in office in the life of youths.
"We have seen a massive harvest of youths encouraged on different sporting platforms to showcase their talent rather than waste it in unprofitable engagements. The impact is radiant in football, basketball, volleyball and even in our own roller sport competition upcoming in December to be held in Lagos.
"We can testify to the fact that there is hope for the youths in Nigerian sport. The minister's encouragement is quite uplifting to the youths. He wants them believe they can do it and charges them to do the best they can in their chosen career.
"Like roller sport was not taken seriously at the competitive level but today the youth are streaming in and showing great interest to be part. If not that we do not have a youth friendly Minister like Dalung such would have taken decades.
"We know that the honourable minister will surely keep to his commitment to the youth as usual. We believe by this experience that it is a new dawn for sport in Nigeria."
Meanwhile, he commended the Minister for the support given to the recent