By Demola Akinyemi
ILORIN—A Senior Advocate of Nigeria, SAN, Mallam Yusuf Ali, has debunked reports that he authored the judgment delivered by Justice A. S. Oyinloye of an Ilorin high court in a libel suit filed by the Senate President, Dr. Bukola Saraki, against the Publisher of online portal, Sahara Reporters, Mr. Omoyele Sowore.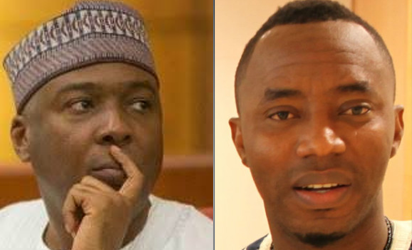 Ali, whose refutal was contained in a statement issued in Ilorin, Kwara State, yesterday, noted: "In the said publication, Sowore alleged that I was the person that authored the judgment delivered by Hon Justice A. S. Oyinloye in the said case, and that when the learned judge expressed fears that it was going to be a hard sell, I then promised him that I will take care of any consequence by influencing the leadership of the Nigeria judiciary all over the country.
"I have never in my life, especially in my over 30 years of legal practice, been directly or indirectly influenced, cajoled, compromised, sabotaged or in any other manner, perverted the course of justice.
"On my honour, I never and did not interact, in any way whatsoever, discussed, talked with or gave any written document to Hon Justice A. S. Oyinloye on the matter involving the Senate President, Dr Bukola Saraki, the publishers of Sahara Reporters or in any other, either pending or concluded case."
He said he has  instructed his lawyers "to take all constitutional and legal steps that will address this unwarranted, devilish and inhuman assault on my hard-earned integrity.
"There must be a limit to fiction and hack writing, especially where it is an assault on the integrity of an innocent person."