Barcelona are still interested in Angel Di Maria but the French club's hostility is proving the biggest problem to doing a deal at the moment.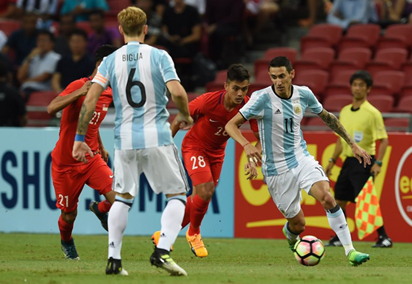 Sources at Barça confirmed the club's interest in Di Maria to SPORT since he left Real Madrid to move to Manchester United, three years ago.
However, the big obstacle is PSG's reluctance to do business, especially following the relations between the two clubs since Neymar signed for the French side.
Barça feel PSG have an especially hostile attitude towards them. In their attempt to become one of Europe's top sides they're not only going after the best players, but also refusing to sell to other top clubs.
Despite that, in the Di Maria case, Barça may find the key in Mbappe, who is close to completing a move from Monaco to PSG. Therefore, Di Maria would be left as a backup player and could eventually leave for around 50 million euros.