By Simon Ebegbulem
BENIN CITY-THE Action Democratic Party (ADP) and the Conference of Nigerian Political Parties (CNPP) in Edo state, yesterday, described as draconian and anti-people policy, the decision by the state government to ban the use of school premises and roads for social events.
While the opposition parties agreed that the use of roads for social events could be banned due to the inconveniences it may cause to road users, they argued that banning the use of school fields will make it difficult for the poor to organize events since they may not be able to afford the price of event centers.
Recalling that the governor Godwin Obaseki led administration had promised to create 200,000 jobs in four years, the state chairman of the ADP, Mr Gabriel Oloruntoba asserted that "this is ironic because with this policy, many people involved in rental businesses will be out of job. This idea of trying to oppress the common man is unfair.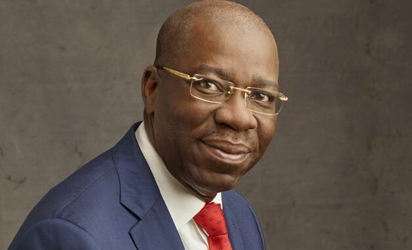 "I recall that the very first day I was sworn in as chairman, I did say that I will commend the state government for any good policy and will also not be scared to criticize him when he is derailing. In this case they got it wrong. Much as we are in support of banning events on public roads, but not schools because most people cannot afford the price of event centers.
"The ban will add to the pains and financial stress on the people that are over burdened with economic and social problems. Edo people are known for their great culture of carrying out their burial, marriages, age group and other ceremonies in front of their houses and usually such events spill over to the streets" he stated.
Also reacting, state chairman of CNPP, Mr Roy Oribhabor, said "the CNPP views this development as very harsh because when you say immediate ban what now happens to those who have paid to organize their events in these schools this weekend. Government should come up with policies with human face and we insist that we should hold a public hearing on this matter before a decision will be made.
The state government through a statement signed by the state Commissioner for Communication and Orientation, Mr Paul Ohonbanmu, said the state government decided to ban the use of such places for events after it frowned at what it described as the behavior of people "and would not accept the practice in a civilized society as ours and would therefore not condone it forthwith.
The statement warned that "henceforth, any violation of this decision of government will be dealt with in accordance with extant laws" and urged all agencies of government to enforce compliance.