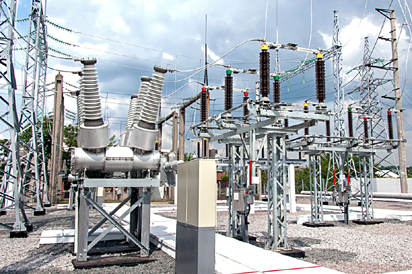 File
…As power generation drops to 3,304MW
By Udeme Akpan & Sebastine Obasi
LAGOS—Three power plants, Omotosho II, Geregu II and Alaoji II, have been shut as a result of inadequate gas supply for electricity generation, data obtained from National Electric System Operation (SO) showed.
Consequently, power generation has dropped from 4,000 megawatts, MW recorded last week to 3,304 MW as at August 3, 2017.
The report stated: "On August 3, 2017, average power sent out was 3,304 MWh/hour (down by 82 MWh/h). The reported gas constraint was put at 505MW. The reported line constraint was 0MW. The reported frequency management constraint due to loss of DisCo feeders was 1651MW, while the water management constraint was 0MW.
"The power sector was reported to have lost an estimated N1,035,000,000 on August 3 2017, mainly due to gas constraints. Increasing high frequency constraints led to reduced generation.
"Increased gas constraints were reported at Omotosho II, Geregu II, Alaoji II. Gbarain NIPP plant was restored to functionality after extended outage. Also, Sapele NIPP was shut down due to undisclosed fault."
Investigations showed that the nation has not been able to increase gas supply for power generation mainly because of limited investment in new gas projects.
However, the situation may change from 2019 when the $12 billion Dangote refinery comes on stream. According to Aliko Dangote, President of Dangote Group, the refinery would provide 12,000 additional MW of electricity to the national grid.
He said a major gas pipeline would be constructed to deliver three billion standard cubic feet (scf) of gas per day for power generation, adding that the planned pipeline would serve as alternative to the Escravos-Lagos pipeline, which supplies power plants in the entire western Niger Delta, where many of the nation's power plants are located. He also said the company plans to construct a 570 megawatts power plant.
"As a matter of fact, gas supply from our gas facility will augment the natural domestic gas supply and we estimate that additional 12,000 mw of power generation can be added to the grid. "We will be adding value to our economy, as all these projects will be creating about 4,000 direct and 145,000 indirect jobs. We will also save over $7.5billion for Nigeria annually, through import substitution and generate an additional $5.5billion per annum, through exports of the refined petroleum products, fertilizer and petro chemicals. We envisage that these projects, which would cost over $18billion, would be completed in 2019."