By Egufe Yafugborhi & Akpokona Omafuaire
WARRI—THE Olu of Warri, His Majesty, Ogiame Ikenwoli, has called on journalists to always discharge their duties with utmost respect for professional ethics to avoid unfair publicity injurious to newsmakers.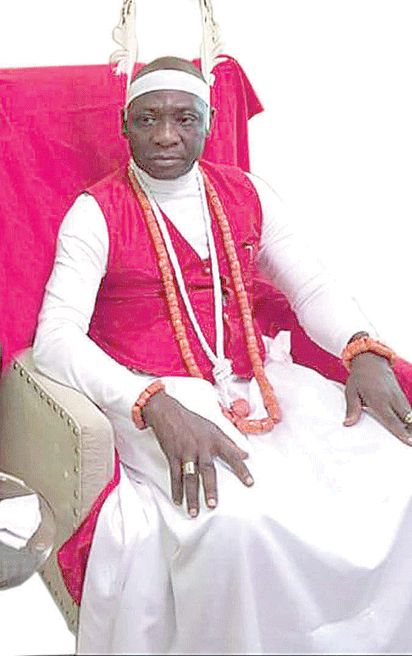 The Warri monarch stated this in his palace yesterday in Warri, Delta State, when he hosted the Warri Correspondent Chapel of the Nigerian Union of Journalists, NUJ, led by its chairman, Vanguard's Akpokona Omafuaire, who visited him.
Ogiame Ikenwole told the journalists that, "I am aware that the fourth estate of the realm is guided by ethics. I charge you to uphold these tenets conscientiously to avoid unfair publicity that tends to injure the reputations of newsmakers and sometimes generates tension.
"Nowadays, some persons are restraint in speaking to the press, because of different ugly experiences.  You can say something and it comes out in the media as a different thing, you are quoted out of context or misrepresented.
"However, any informed person knows the role you play as pressmen is key to societal growth. It is important you work with respect for your ethics so that the overall value of your role helps in moving society forward on the pact of peace and justice"
Earlier on the occasion, Mr. Omafuaire, the Warri NUJ Correspondent Chapel chairman lauded the monarch on his peace building focus, particularly with his neighbours and subjects since ascending the throne, pledging the union's support in promoting his reign and ideals.