By Festus Ahon,  ASABA
THE Delta State Government has expressed worry over the high rate of trafficking and violence against Nigerian youths, especially between the ages of 18 and 30.
Senior Special Assistant  to the State Governor on International Relations, Dr. Genevieve Mordi, who stated this when she paid on the Senior Special Assistant to  the President on Nigerians In Diaspora, Mrs Abike Dabiri- Erewa, also decried the high number of deportees.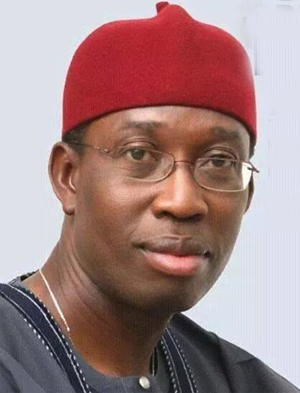 Explaining that the purpose of the visit was to them to fashion out ways to tackle the problem, Mordi said Governor Ifeanyi Okowa was committed to youths empowerment as away of discouraging them from engaging in criminal activities and other anti social vices.
She said: "Governor Ifeanyi Arthur Okowa, has the betterment of youths, as one of his prime areas of focus of his administration but sadly, it is a very unfortunate as it is a  recurrent  phenomenon; these youths take risk to flee their  state of origin for presumed 'greener pastures'".
Stressing the need for sensitization through advocacy so as to educate these youths on the dangers of seeking greener pasture outside their country, she said "the deportees from Europe, have been predominantly from Edo and Delta states which is a very unfortunate occurrence, especially  for Delta   because  Governor Okowa  has a vision for the upliftment of the youths".
In her remarks, Mrs Abike Dabiri- Erewa told the Delta State government  and other relevant  stakeholders to collaborate and work in synergy with  the National Agency for the Prohibition of Traffic In Persons, NAPTIP.
Dabiri- Erewa said; "there is a need for sensitization due to the rise of migrants not only in Delta and Edo but also in the south eastern state, because there is a difference between illegal and regular migrant, but it is mostly referred to as criminal migrants rather than civil migrants".
While stressing that most Nigerians are stucked and need assistance to return, she said there was the need for synergy between the states government and relevant authorities.
The Senior Special Assistant to the President on Nigerians in Diaspora, Hon.(Mrs) Abike Dabiri-Erewa ( left) presenting a brochure on Nigerians in Diaspora to the Senior Special Assistant to Delta State  Governor, Sen. Ifeanyi Okowa, Dr. Genevieve Mordi,  at the Aso Villa, Abuja