By Emeka Aginam
Oko community in Anambra State, the country home of former Vice President Alex Ekwueme, has renewed call to the Anambra State government to save them from indiscriminate sand excavation.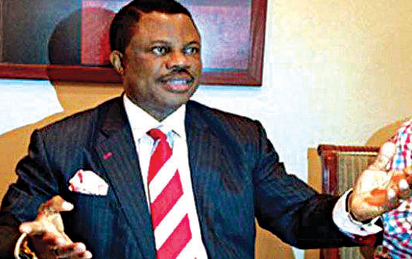 The community had on May this year petitioned the Commissioner, Ministry of Works, Anambra State over what it described as indiscriminate excavation of sand by a section of people in the town, as well as selling it for economic benefits.
The excavation of sand, according to the community, is contributing to the worsening erosion menace, which had caused havoc in the community over the years.
The erosion site where excavation is ongoing is located at the back of Central Primary School, Opposite Oko Community Hospital, Ezioko village,Oko, Anambra State.
While the erosion is affecting many houses in the community, the chairman of Ezioko vllage, Lagos chapter, Mr Chukwuneke Okafor, said efforts to stop the street boys from further excavation has not yielded the expected result.
Okafor in a letter to the Commissioner of Works, copied to the Inspector General of Police, Commissioner of Police, Anambra State and the Divisional Police Station, Oko had noted that the excavation has far-reaching implications following erosion menace causing more harm than good in the community.
"The implication of this act of excavation of sand by these touts with their fellow conspirators is that the erosion will quickly spread to other parts of the community as a result of this excavation and more indigenes of the community will in no distant time be affected and rendered homeless.
"It is on record that Oko town and in particular Ezioko village had in past years suffered great losses to lives and properties as a result of the invasion of our farm lands, economic trees and residential homes by Erosion", the letter noted.
He said: "presently, over 25% of the indigenes of our village and other villages in Oko town have either lost their loved ones, farm lands or residential homes due to the speedy and continuous invasion of our community by erosion and with this new trend of excavation of sand by the aforementioned conspirators, over 50% of the Community may likely be affected, if the situation is not urgently arrested"