By Sola Ogundipe
THE fortunes of the local pharmaceutical manufacturing industry is set to be further boosted as not less than 10,000 delegates representing about 200 pharma and related sectors across Africa, gather at the  Nigeria Pharma Manufacturers Expo (NPME 2017) which opens August 30th – 1st of September, 2017 at the New Haven, Oba Akinjobi Street, GRA, Ikeja, Lagos State.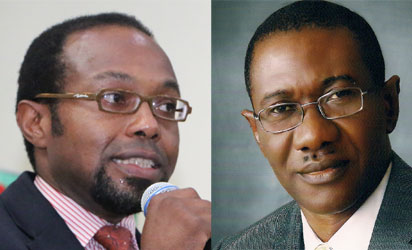 Described as the biggest international pharma manufacturing exhibition in Central and West Africa this year's edition of the NPME themed "Increasing access to healthcare in Nigeria: Strategic Partnerships to Achieve Medicines' Security and National Self Sufficiency"  is hinged on the  robust and comprehensive advocacy by the Pharmaceutical Manufacturer's Group of the Manufacturers Association of Nigeria, PMGMAN.
In a statement prior to the event, the PMGMAN said the Expo has resulted in significant advances in the Pharma Manufacturing Policy Landscape in Nigeria as in Africa.
Executive Secretary, Dr  Obi Peter Adigwe, said this year's theme was carefully formulated to ensure the timely involvement of all relevant stakeholders in an industry he described the jewel of the nation in terms of criticality and potential profitability.
Government policies
He argued that  favourable government policies coupled with the right local and international partners were key factors that could bring Nigeria's Pharma Manufacturing Industry close to  the Indian model.that recently, Vice President Professor Yemi Osinbajo issued an Executive Order on support for Local Content in Public Procurement, directing the mandatory patronage of locally manufactured medicines by all government MDAs.
"This policy is expected to accelerate growth and development of the Local Pharmaceutical Manufacturing Sector and  will in turn assure National Medicines' Security as well as boost self sufficiency in production of medicines.
Other positive outcomes include stimulation of considerable employment in the sector, increased inflow of Foreign Direct Investment as well as facilitate the export of Nigerian medicines to neighbouring countries.
"To build on this, the WAPMA President and PMGMAN Chairman, Dr S. Okey Akpa during his presentation to the ECOWAS Health Ministers' Assembly, urged Member Nations, as well as Development Partners to support the on-going collaborative efforts    to exponentially increase manufacturers' capacity on the continent.
This, he argued was the most sustainable manner to guarantee access to high quality, affordable medicines within the Region.  Another pointer is the  Public-Private Partnership, signed by the Federal government with a local firm, to produce vaccines in Nigeria.
Adigwe, said these Policy Reforms represent only a fraction of the strategic engagement roadmap developed and initiated by the Group to foster a favourable policy environment for local manufacturers.
NPME traditionally showcases a wide range of equipments and inputs which cover the entire industry, including allied industries such as food, nutrition, cosmetics and others.
As the umbrella body of the local manufacturers of medicines and healthcare products in Nigeria, the PMG-MAN is critical in ensuring that Nigerians continue to have access to high quality and affordable medicines.
With over 120 members that own and operate established factories manufacturing life-saving medicines, the Group is focused on Good Manufacturing Practice (GMP), high quality, affordable medicines.
Job creation and the development of local contextual capacity in various relevant areas, is another major focal point for Companies that manufacture medicines and allied products locally. The PMGMAN also contributes to nation building and economic development with aggregate investments in excess of N300 billion," Adigwe avowed.