By Bashir Bello
KATSINA – A youth group under the aegis of Katsina State Progressive Youth Alliance has on Saturday rose from it meeting to declare it support and weight behind the quit notice served by some Northern group on the Igbo's to leave the region by October 1st.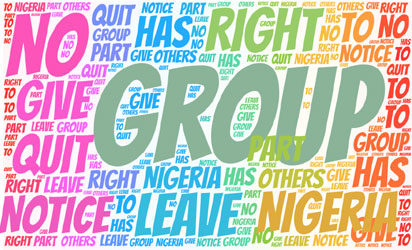 The youth declaration of support for the quit notice is coming as the Emir of Katsina, Alhaji Abdulmumini Kabir Usman at any given opportunity often says he stand by the Igbo's in the state and no harm will move close to the settlers.
Secretary of the group, Abdullahi Muhammed disclosed it support to the quit notice served on the Igbo's just as he admitted that the groups view differs from that of the Emir.
Muhammed also gave reasons why it supported the quit notice on the Igbo's.
According to him, "Nnamdi Kanu operated a radio station in 2015 agitating for Biafra. He demanded in different part of the world that they want Biafra.
"Kanu gradually continued and he was saying boldly and threatening that if they were not given Biafra, Somalia will be a peaceful land compare to Nigeria. I believe so many people read about what happened in Somalia, nobody wants history to repeat itself in Nigeria. We are still in that menace of Boko Haram, Kidnapping and so on. We don't want anything in regard to Somalia, so let the Igbo's go.
"Kanu ordered a sit at home whereby almost 70% of igbo people complied which implies they are in support of Kanu. He was given a bail condition and unfortunately violated the bail conditions. No religious leader, community leader or any leader who disassociated themselves from him. It was after the Kaduna declaration that the Ohaneze, Ndigbo and others begin to disassociate themselves from Kanu and his activities. How sure or convincing are we that they truely disassociated themselves from his activities or only a lip service on the media. Because he is still agitating for Biafra and we said if the leaders are not saying they are not interested, we want peace to reign in this country and northern Nigeria.
"We are not part of the umbrella body of Coalition of Northern Groups, CNG's but we are in support and ardent lovers of the Coalition of Northern Groups, CNG's stand on igbo quit notice," Muhammed said.
The group also reacted to a youth organization "Action Committee of All Northern Youth Association" which it described as pro – Atiku Abubakar and Dr. Usman Bugaje and protecting the interest of it pay masters and their political interest but not the Northern region in the face of blackmail, and subvert of the present administration by the Kanu led IPOB.