By AbdulSalam Muhammad
KANO – In a dramatic turn of event, the Northern Youths Groups sat face to face with Igbo leaders of thought from the 19 Northern states and raised a 10 man Reconciliation Committee to find lasting solution to contentious issue of quit notice.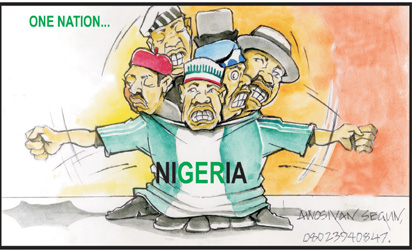 The breakthrough was coming barely 24 hours Northern Youth leaders renewed their quit notice to Igbo community to leave the Northern part of the country, come October, 1st.
The tension soaked interface which was convened by the former vice President, Nigeria Labour Congress, Comrade Isah Tijjani handed down 72 hours to the Committee to submit report.
Members of the Committee were drawn from all sides. The 5 representatives of the Arewa Youths Coalition included Barrister Abdullahi Toro, Dr Abba Bukar Kagu, Dr Yima Sen, Dauda S. Shamakeri and Alhaji Ado Mohammed.
On the side of the Igbo leaders were Chief Chi Nwogu, Eze Ngozi Nwaine Oso, Chief Chris Nnoli, Igwe Ibekwe and Magnus Ihejirika.
The roundtable emergency conference of the Nigerian stakeholders had Northern Youths under the leadership of Shettima Yarima, while the Igbo leaders came under the leadership of Igwe Boniface Igbekwe, Eze Ndigbo Kano.
The Convener advised that, the Committee should come up with a position of understanding between the two groups for the peaceful coexistence and development of the country at large.
The convener urged both side were enjoined to relegate pride and put Nigeria first .
Earlier in his submission, Yarima lamented what led to their quit notice was the violent agitation by the leader of Indigenous People of Biafra (IPOB) Nnamdi Kanu, dismissing that he was not called to order by the Igbo elders.
"Though we had a meeting with the Ohaneze Youth Council in Kaduna, who dissociated themselves from Nnamdi Kanu, and we got all sorts of condemnation from the South East. So we couldn't understand what was really happening, " Yarima said.
On his part Chief Ibekwe assured they believe in peace and peaceful coexistence of the country which would benefit all Nigerians.
Asking the Youth, he stated that, "When you issued a quit notice, where do you want us to go? For your information none of us is a member of IPOB. Since the issuance of quit notice, you will notice that many things go differently. If you are a businessman you will understand what I am saying more clearly."
He was the person who suggested for raising the reconciliation committee at the peace parley. He urged, " Let us have a committee that will sit and discuss about all these issues. Let there be peace. Ww should all mellow down please."
The parley was attended by representativea of Igbo communities from all the 19 Northern states including Abuja. Participants at the meeting were seen exchanging banners after the sitting.