By Michael Eboh
ABUJA— Nigeria Extractive Industries Transparency Initiative, NEITI, yesterday, indicted four oil and gas companies for failing to comply with its on-going independent audit of the oil and gas industry covering 2015.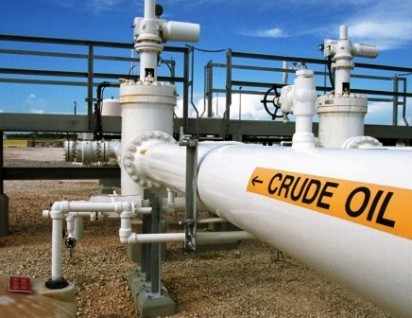 Similarly, 12 others were listed for failing to provide some documents required for the audit.
NEITI, in the Compliance Report, on its 2015 Oil and Gas Data Submission, disclosed that the four companies, representing six percent of the total companies involved, failed to make submissions before the August 3, 2017 deadline.
According to NEITI, two of the companies made submissions after the ranking deadline had elapsed and were, therefore, ranked zero, while two others failed to comply.
It said the 2015 independent oil and gas audit by NEITI was set out to examine payments made by companies, including taxes, royalties, rents, signature bonuses where applicable and receipts by relevant government agencies.
It added that the audit would also report on quantities of oil and gas produced, exported or imported and would carry out validation of payments by companies against receipts by government agencies to determine if companies paid what they ought to pay and if government received what it should receive.
It said: "The exercise will equally review policies and procedure of revenue collection, report on cases of underpayments and under assessments. The audit process will weigh the financial, physical and process transactions during the period under review on the scale of transparency and accountability as required by the global EITI standard and provisions of NEITI Act."
Indicted firms
The report indicated that 16 companies performed poorly in the exercise. The companies, it said, are: Neconde, Network Exploration and Production Company, Prime Exploration, Aiteo, Shebah, Elcrest, Atlas/Summit Oil, Universal Energy, Seplat, Crude Oil Marketing Division of the Nigerian National Petroleum Corporation, NNPC, and Bureau of Public Enterprises.
Others are Total Upstream, Total Exploration and Production Nigeria Limited, Nigeria Petroleum Development Company, NPDC, Monipulo and Pillar Oil.
On the other hand, NEITI said the exercise recorded 94 per cent compliance by companies and relevant government agencies.
It stated that 14 companies topped the ranking table with a maximum score of 100 per cent, listing the companies to include Chevron Nigeria Limited, Consolidated, Continental, Eroton, Esso Exploration, Mobil Producing Nigeria Unlimited and Niger Delta Petroleum Resources.
Other oil companies within the 100 per cent compliance ranking, according to NEITI, are Nigeria Gas Company, Orient Energy, Star Deepwater Petroleum and Waltersmith Petroman.
"Remarkably, two government agencies, the Federal Inland Revenue Service, FIRS, and the Nigeria Content Development and Monitoring Board, also recorded 100 per cent compliance in the ranking," it noted.
It also stated that five companies, namely: Shoreline, Statoil, Petrobas, Midwestern and ND Western scored between 98 per cent and 94 per cent, to book their respective places in the top compliance ranking category.
NEITI added that 20 companies scored between 80 per cent and 88 per cent while 12 others recorded between 72 per cent and 75 per cent in an exercise industry experts have described as successful and innovative.
Speaking on the ranking, Executive Secretary of NEITI, Mr. Waziri Adio, said:  "We decided to rank companies and government agencies covered by the NEITI audit process so as to incentivize timely and complete compliance.
"Given that this is the first time we are doing this, we are very impressed with the compliance rate. We commend the high fliers and call for improvement from others. We want to see a situation where all the entities score 100 per cent possibly by next year."