By Peter Duru
MAKURDI—Governor Samuel Ortom of Benue State has said Miyetti Allah Cattle Breeders Association has taken the state to court over the planned implementation of the Open Grazing Prohibition and Ranches Establishment Law recently enacted by the state government.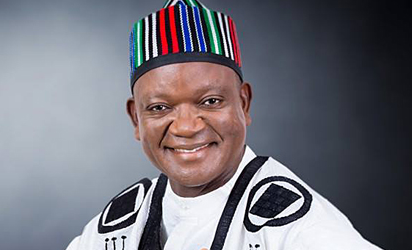 Governor Ortom, who disclosed this yesterday in Makurdi, the state capital, said as a law-abiding citizen, he was not perturbed by the decision of the cattle breeders to seek to frustrate his peace efforts through legal means, positing that the state would slog it out with the group in court.
The governor said: "I believe in the Rule of Law so we are waiting for the courts to tell us that it was unlawful for me to initiate a bill for a law and send same to the State House of Assembly for passage.
"Moreover, the enactment of the law was part of my constitutional responsibilities to protect lives and property, including those of herdsmen, more so as the bill seeks the establishment of ranches, not just for cattle but for all livestock, including pigs, goats and sheep.
…on labour's deadline
Speaking on the ultimatum issued by labour unions calling on him to clear the backlog of salaries owed civil servants or risk industrial action, Governor Ortom said he was still studying the letter and will meet with the organised labour to dialogue on the matter.
According to him, labour had shown tremendous understanding with his administration in the past two years and workers deserve their wages.
However, the governor noted, the accumulated arrears of salaries, pensions and gratuities were due to the high wage bill he inherited from his predecessor, which was compounded by the shortfall in Federal allocation to states, occasioned by dwindling oil prices.
On labour's suggestion for his administration to borrow money to offset arrears of salaries, Governor Ortom said there was a limit to borrowing, stressing that the state cannot borrow more than what it can accommodate.