By Abdulwahab Abdulah
Lagos—Two weeks into their inauguration, the Lagos State Local Government Election Petition Tribunals are yet to receive a single petition from aggrieved parties nor their candidates that lost at the recent polls.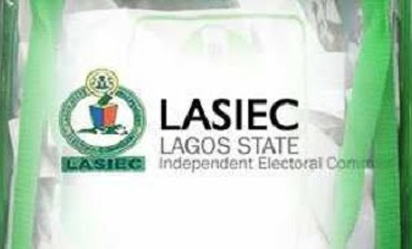 Vanguard gathered that the two tribunals which were expected to commence sitting, moments after they were sworn in by the state Chief judge, were yet to receive a single petition as at yesterday, when Vanguard visited  the Ikeja division of the tribunals.
The panels of the tribunals were inaugurated July 28, 2017.
Though, the state High Court Chief Registrar, Mrs A. O. Soladoye, in a statement made available to Vanguard indicated that the two panels were "set to begin sittings to provide  platform as prescribed by the Electoral law for aggrieved parties or individuals who participated in the Saturday 22nd July, 2017 Local Government Election into Elective Offices to seek redress, nothing indicates any readiness since there was  no petition to attend to.
Findings indicated that nobody has approached the tribunals for complaint.
The Election Petition Tribunal (Lagos Division Panel) expected to sit at Court 1, Igbosere Road, Lagos is chaired by Hon. Justice A. Olateru-Olagbegi (retd) while the Ikeja division headed by Mrs Folasade Adetiba will sit at the Roseline Omotosho Court House, Ikeja.
One of the Registrars allocated to the tribunals who preferred anonymity, said though they were eager to sit, "Nobody is coming to file any petition or process, we are ready to work but nothing is coming."
He lamented that there are provisions for time limitation for the tribunal to receive petition as well as hear cases.
The chief Registrar announced in a statement that the registry of the tribunals are located directly under the tribunal venues, adding that the registry of both tribunals will be opened to the public from 8a.m daily.