By Prince Osuagwu
Online payment gateway, VoguePay has declared its willingness to help Nigerian undergraduates develop local content applications that would support the $12 billion Nigeria software market currently dominated by foreign software vendors.
VoguePay's chief executive officer, Michael Simeon, made the disclosure at the just concluded national conference of the Nigerian Association of Computer Science Students (NACOSS) in Uyo Cross River state.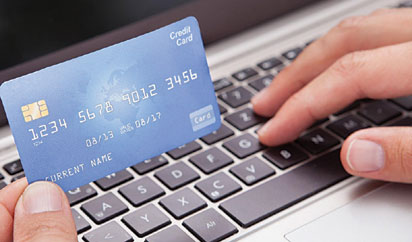 He noted that it is expensive to depend on foreign software to meet the country's software needs, which means there was need to invest in new generation of software developers and businesses to build local content.
He said that to support this move, was why his company sponsored the event which also was used as platform for software hackathon. Simeon described the hackathon as capable of producing the next generation of indigenous software giants.
Before announcing the winners of the competition, the chief technology officer (CTO) of VoguePay, Leke Ojikutu said he was excited that all the 75 applications received for the competition addressed real needs that can be turned to viable businesses.
He challenged the students to learn the basics of software development as this will help them to grasp new technologies. He said it is time to give back to the community and raise new generation of software entrepreneurs.
He added that unlike most hackathons which are designed to help the sponsor-company to fix challenges of their product, this event was not self-serving.
The winning teams from University of Nnamdi Azikwe (Unizik), Ladoke Akintola University of Technology (LAUTECH) and University of Ibadan (UI) won cash prizes and business support from VoguePay.com and eStoreSMS.com while other competitors were awarded consolation prizes for their presentation. The national president of NACOSS, Emmanuel Gregory Essiet was full of gratitude as he highly commended VoguePay and eStoreSMS noting that their sponsorship helped him to convene the best conference for the student body.
Meanwhile, the company's head of digital media and strategy, Wole Ogunlade, noted that the VoguePay/NACOSS competition is part of a strategic 5-year partnership that the company is pursuing to help raise awareness about local talents on software development among students of tertiary institutions. He challenged other corporate organizations to pursue similar initiatives as part of their corporate social responsibility.