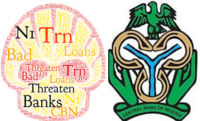 By Levinus Nwabughiogu
ABUJA—The governments of Katsina, Kaduna and Jigawa states, Tuesday, appealed to the House of Representatives to approval their various loan requests to enable them execute projects that would impact on the lives of the people.
The three states are among the seven seeking approval of the parliament to source funds from various banks and other financial institutions.
While Katsina is expecting $110 million facility from the Islamic Development Bank, IDB, Kaduna is also looking for $350 million loan from the World Bank, while Jigawa is seeking $32.4 million from the Islamic Development Bank also.
Defending their various positions at a public hearing before the House of Representatives Committee on Debt Management in Abuja, the states said the loans were necessary to enable them invest in many critical areas of developments.
For instance, Katsina State Commissioner for Health, Mariatu Bala Usman, who addressed the committee, said the government needed the funds to build a disease control centre/teaching hospital in its public health system.
Similarly, Kaduna State government, which is seeking  $350 million loan from the World Bank, said  the facility was to expedite its economic growth.
Addressing the committee, the State Commissioner for Finance, Suleiman Abdul Kwari, assured that more jobs would also be created through the projects.
For Jigawa State government, agriculture was given as a reason for the $32.4 million loan.
According to the state Finance Commissioner, Umar Namadi, the project will create jobs for the state.
Addressing newsmen after the session, committee chairman, Adeyinka Ajayi (APC, Osun), stated that his committee would carry out an oversight visit to Assemblies of all the seven states that have approached the House for the loan approval to ascertain their involvement.
According to him, the State Assemblies were very central to the process, a development he was facilitated the request for approval by the National Assembly.
.