Evelyn Okere is the Creative Director of Rose Di Omimi Couture and organizer of St. Eve West Africa Fashion Week, an annual event which is presently in its fourth year. For Okere, fashion is serious business. She speaks of how she is striving to grow the industry here in Nigeria and counsels government on the huge potential in fashion.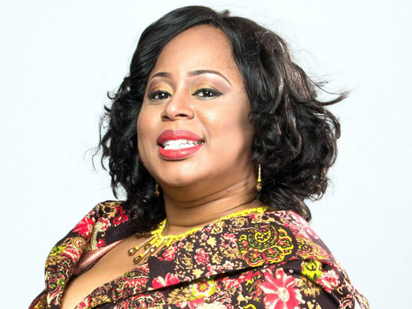 By Josephine Agbonkhese
WHAT is the objective of your fashion show?
The overall aim is to grow the fashion industry. We had the first in 2013 with the theme "Fashion on The Terrace", the second in 2014 with the theme "Fashion in the Savannah", the third was "Fashion is Art" while this year's theme is "Fashion on the Street".
This year actually, depth is added as we seek to unearth, display and nurture the creativity of young students and non-students across Nigeria alongside the regular top African designers who will be showcasing on the runway.
The aim is to build the next generation of fashion designers and fashion community. Thus, after the audition, a masterclass themed: "Future Fashion CEO" held a few days ago in Yaba, Lagos, where we talked fashion and mentoring of young talents.
Mentoring of young talents
The day after the masterclass was the competition, which was similar to the Project Fame format as it sought to produce a star. The main event will hold in September at Eko Atlantic City. We are also capturing all the sub-sectors including  photographers, hair stylists, make-up artists, and all, in this competition.
Even though Nigeria does not yet believe in it, we believe that young people must be given an opportunity to excel. They need to be mentored so they can take over and that will be impossible if they are not assisted.
We're not going to wait on government; we will do what we can do to grow the fashion industry. Fashion has its own niche and we want to tap into that niche. I wish the Federal Government could make this happen.
Let us talk about this niche…
Like you have the music community, the Nollywood community, etc., we want to create the fashion community as well, whereby designers can be taken seriously; like footballers too. Before now, footballers were not taken seriously but the different leagues in Europe have changed that. Now, everybody wants their sons to play football. I think the same thing can happen in the fashion industry here in Nigeria. Globally, the GDP of fashion is about $13 trillion and Nigeria is not gaining from this.
How possible is it for the fashion industry to transform Nigeria's economy?
If young people are mentored rightly, it means we can have a proper, functional manufacturing hub. Some of them want to be machinists, illustrators and the different sets in the fashion value chain.
If we have a proper manufacturing hub, it means somebody who has illustrated a design can send it to the manufacturing hub where it can be designed and sent out of Nigeria so that international retailers can take Nigeria seriously as our finishing will then be at par with international standards.
Fashion is an expensive business but once you set it up correctly, you start to make your money. But here, it is erroneously believed to be a job for the lay about. That's not true because everybody wears clothes and also changes clothing every day.
Abah Folawiyo said recently in an interview with Vanguard Allure that fashion can take the place of oil in Nigeria. Can you please cite examples of countries whose economy currently thrive on fashion?
Turkey is a good example. Most of all the dresses you see today are manufactured in Turkey. Today, if people want to manufacture, they go to Turkey! China also has one of the biggest fashion industries. They have the number and are manufacturing – making fabrics and also making clothes.
I'm talking about the finished products we all see flooding our own market here, including markets all over the world. My dear, everybody must wear clothes and clothes will forever continue to sell.
How can the Federal Government open up this market?
The only way government can help open up this market is to support the industry by giving us good policies.
Problem of electricity
For example, we need to encourage manufacturers. Our manufacturers have all closed shop and that is why the Chinese and others are flooding our market. Our manufacturers can make the Ankara fabric just like we have in Ghana with their Woodin.
Why is Ghana's fabric industry buoyant? Let us look at that because Woodin is growing and that is because foreign partners are working with them and together, they are growing the industry; instead of us going to manufacture in China and dumping it here.
…but have you considered infrastructure; electricity in particular?
That is another problem but the truth is that we still survive even without electricity, through other means of power generation. Of course it takes a toll on production cost but we know other factories who still survive in Nigeria.
I however still cannot understand why government cannot solve the problem of electricity which Ghana and Cotonu have long sorted. It is just so sad that every material we use for making clothes, from the zips to thread, buttons, etc., non is manufactured in Nigeria. Government seriously needs to support manufacturing.