By Olasunkanmi Akoni
Lagos  State Government said yesterday that it has filed a motion before the National Industrial Court sitting in Lagos to restrain the unions of the State Polytechnic, LASPOTECH, from embarking on another strike action.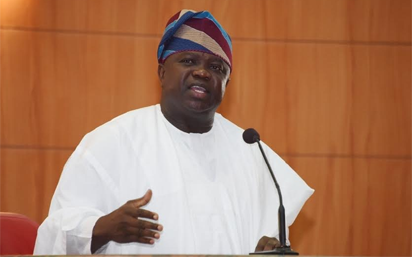 In a statement yesterday, Special Adviser to Governor Akinwunmi Ambode on Education, Mr. Obafela Bank-Olemoh, said the originating processes and motion on notice for interlocutory injunction had been served on the three unions including the Academic Staff Union of Polytechnics (ASUP), Senior Staff Association of Nigerian Polytechnics (SSANIP) and Non Academic Staff Union (NASU).
He said the government, since October 2016, had actively engaged and held discussions with the three unions based on their request that the Consolidated Tertiary Institutions Salary Structure (CONTISS) 15 Migration Scheme, developed in 2009 by the National Board for Technical Education (NBTE), be implemented with payment of the accruing 87 months' arrears, computed to the tune of N1.7billion.
According to him, "the State's Ministry of Education reached out to the NBTE to ascertain the exact provisions and mandate of the CONTISS 15 SALARY Migration Scheme. The response was that the demands of the unions are not in line with the provisions set out by the NBTE in 2009.
"We are surprised that despite the fact that a copy of the report, dated July 14th, 2017, was sent to the Governing Council of Lagos State Polytechnic and circulated among the three Staff Unions, they have maintained their stance in asking for payment in arrears from 2009, and called for a strike."