Following the Anambra state's Governor, Willie Obiano's apology to the Indigenous People of Biafra, IPOB, over the killing of its members by the security operatives during their remembrance day rally in Onitsha, the Amnesty International (AI) has urged the Anambra state Governor to set up a judicial commission that would see that justice is done in the mater.
Amnesty International also, while detailing the various killings of IPOB members by the military also said that apologising to the IPOB members was not enough until those who perpetrated the dastardly act are brought to book.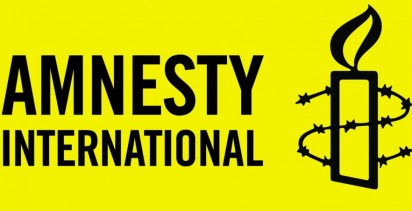 In a statement signed by its Media Manager, Isa Sanusi and made available to newsmen on Saturday, AI also said that there has been no prosecution in the dastardly act despite the evidence of human rights violation against the IPOB members.
According to the statement, "Responding to reports that the Governor of Anambra state, Willie Obiano, has apologized over the Remembrance Day killings of pro-Biafra (IPOB) activists on 30 May 2016, Amnesty International Nigeria Director Osai Ojigho said: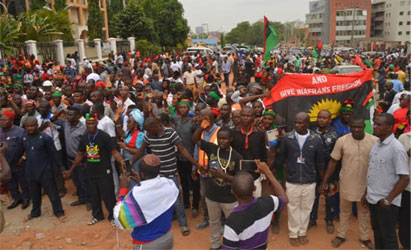 "Admission of the Remembrance Day killings must be followed up by the establishment of a judicial commission to ensure justice and accountability for those killed on that day, as well as on the at least three other occasions when the military and police extrajudicially executed IPOB supporters.
"Those suspected of responsibility for these killings must face fair and open trials without recourse to the death penalty. Anambra state government now has the opportunity to address impunity."
"Amnesty International's 24 November 2016 report 'Bullets were raining everywhere'': Deadly repression of pro-Biafra activists (http://bit.ly/2ftVhWf) detailed evidence of the extrajudicial executions in Anambra state for which Governor Obiano has apologised, as well as three other incidents of unlawful killings in the state.
"Amnesty International has not been able to verify the exact number of extrajudicial executions on 29 and 30 May 2016, but estimates that at least 60 people were killed and 70 injured over the two days.
"Despite overwhelming evidence that the Nigerian security forces committed serious human rights violations including extrajudicial executions and torture on the day, no prosecutions have been carried out by the authorities.
"Other attacks on IPOB members
On 17 December 2015, soldiers killed five and injured at least 20 people at Head Bridge, Onitsha
On 2 December 2015, at least six people were killed and 12 were injured in Onitsha.
On 30 August 2015 in Onitsha, police and military fired live ammunition at IPOB marchers, killing at least two and injuring 22."