By Sebastine Obasi
FOREIGN investors appear to be finding Nigeria's oil industry unattractive due to the high cost of production, Dr. Ibe Kachikwu, Minister of State for Petroleum Resources, stated.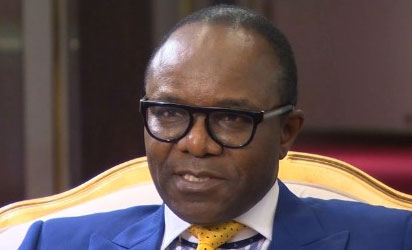 Speaking at the 2017 annual conference of National Association Energy Correspondents, in Lagos, Kachikwu decried the high cost of oil production in the country which has made cost of foreign direct investment, FDI, very expensive.
The minister, who put the cost of producing a barrel of oil at $32, however, said that government is expediting action to bring down cost of production to $15 per barrel to significantly bring down cost of FDI. The minister noted that the Petroleum Industry Governance Bill, PIGB, has been structured to fully turn around the petroleum sector and make it attractive to investors.
Kachikwu deplored the challenging security issues and funding gap in the area of refinery which according to him have delayed takeoff of refinery projects even after licenses have been issued. He regretted that after the Department of Petroleum Resources, DPR, has issued about 40 licenses only two projects are currently being developed.
The minister was however optimistic that the PIGB will bring about fiscal regime that is flexible, promote gas utilisation and enhance local content as well as restructure the Nigerian National Petroleum Corporation, NNPC,  for enhanced productivity.
Also speaking, the Managing Director of the Nigerian National Petroleum Corporation, Maikanti Baru explained that the PIGB largely reflects the aspirations of the industry for the emplacement of an effective policy, commercial and regulatory framework that promotes growth and efficient operations.
Baru however observed that there other issues in the bill that need to be immediately addressed before it is finally sent to the President for assent.
For that to happen he urged stakeholders to take advantage of the opportunity to seek clarity and where possible propose changes to ensure that what is signed into law accomplishes the main purpose of reforming the industry for the collective good.