India's Supreme Court on Tuesday banned the controversial practice of triple talaq – or instant divorce – practised by some members of the Muslim community, marking a major victory for gender justice in the country.
India has so far been one of the few countries where a Muslim man could divorce his wife by saying the word 'talaq' – 'divorce' in Arabic – three times in quick succession.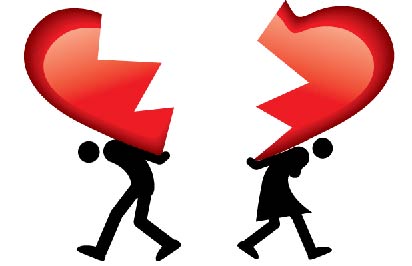 A 3-2 majority judgement by five-judges, ruled that the practice was unconstitutional, illegal and a violation of the right to equality, Zakia Soman, from the Indian Muslim Women's Movement group, one of the petitioners in the case, told reporters.
Although two dissenting judges, including Chief Justice JS Khehar, were critical of attempts to meddle with religious laws, they suggested that the Indian parliament should be the one to make this decision and frame legislation addressing the issue within the next six months.
"We are very happy, we have won … We, the Muslim women, were till so far deprived of a law which is gender-just, which upholds our rights in marriage and in family," she said.
"It is because of the domination and hegemony of patriarchal elements that Muslim women have suffered for the last 70 years. It is a historic day for us".
"But it doesn't end here. A proper, longer battle for social reform, for women's empowerment, awareness, education has to be taken up," she added.
Muslims in India, accounting for some 14 per cent of the population of 1.25 billion, are governed by personal law, formally codified in 1937, which is loosely based on sharia, or Islamic law.
The All India Muslim Personal Law Board (AIMPLB), a non-governmental body, which oversees the application of the legislation, had opposed the court challenges.
It argued that Islamic law could not be tested on basis of constitutional provisions and that the judiciary could not interfere with Muslim personal laws.
AIMPLB member Zafaryab Jilani said the Muslim body will abide by the court decision, but disapproved of the call of legislation.
"I don't think that the government may be required to bring about any legislation, we will try to carry on our reform programme throughout the country to ensure that this practice may come to an end or is reduced to a nominal extent."
The landmark ruling, which affects the lives of millions of Muslim women in India, came on a group of petitions filed by Muslim women and women's groups who challenged the archaic practice.
Local television channels showed celebrations among Muslim women, some distributing sweets to each other.
Most Islamic countries – including neighbouring Pakistan and Bangladesh – have banned triple talaq.
But the practice has thrived in secular India, where religious authorities, including those of the Muslim minority, regulate marriage and divorce through civil codes.
In recent years, many cases of Muslim men divorcing their wives by telephone, or online on Skype, Whatsapp and Facebook were reported.
Critics said triple talaq left women destitute and robbed them of basic rights.
"We told the court it has no basis in the law or in the Koran," Balaji Srinivasan, a lawyer for petitioner Shayara Bano, whose husband split from her writing 'talaq' three times on paper, told the NDTV network.
The ruling Bharatiya Janata Party government has backed petitioners in the landmark case, with Prime Minister Narendra Modi often speaking against the practice.
"It grants equality to Muslim women and is a powerful measure for women empowerment," Modi said in a tweet describing it a "historic judgment".
Former attorney general Mukul Rohtagi, who had put forth the government's stand in court, also welcomed the judgement.
"The constitution is the highest law … All laws, including personal laws, must abide by constitutional guarantees and constitutional freedoms, including the right to live with dignity," he said.
"There is no manner of doubt that this judgement will go a long way in showing not only to the people of India, but to the whole world, that we are progressive nation and the constitution applies with equal force to all, including Muslim women, and they will also walk without fear, just like women of other communities." (dpa/NAN)