By YINKA AJAYI
A student of Gloryland International College, Surulere, Lagos, Miss. Ifunanya Ezike, has obtained the best result in the 2016 West African Secondary School Certificate Examination (WASSCE) in Lagos State, by scoring eight distinctions. The proprietor of the college, Chief Sunbo Onitiri, presented her an award for excellence for making the school proud.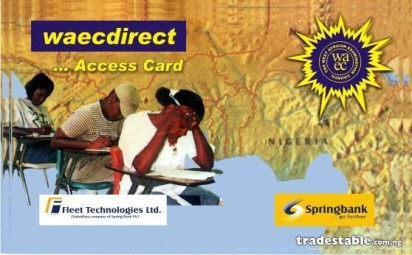 At the award ceremony, held during the valedictory service for the 2016/17 session, the proprietress of the college, Chief (Mrs) Mobolaji Onitiri, paid glowing tributes to Ezike for being the best among equals, urging the school's current final year students to struggle to beat her record.
Chief (Mrs) Onitiri said the aspiration of the founding fathers of the school was to make the institution the centre of excellence and number one college in the country. She said the college could boast of many of its products who are now lawyers, doctors, professors, engineers, computer analysts, etcetera holding high positions in the country today. Some of the ex-students graced the occasion.
The proprietress announced that from the next academic session beginning in September, the college would be introducing entrepreneurial skills in its curriculum, to enable the college's products be employers of labour after graduation.
She asked government to remodel the country's curriculum to give students theory and practical education to solve the problem of graduate unemployment, stressing that the bias against vocational skills as inferior should be jettisoned.       Also speaking at the occasion, the Executive Director of the college, Mr Adebisi Onitiri, said he had no doubt that the school's graduands today would climb the ladder of outstanding academic success "we have witnessed in our former students within and outside Nigeria".
The principal of the college, Mrs Jumoke Adesanya, told the graduands: "It is time to soar high above the rest of the pack as eagles. Let your imagination soar higher above your environment, challenge and limitation".