By Johnbosco Agbakwuru
President Muhammad Buhari yesterday told those who staged the Resume or Resign protest against him in London that he has returned and resumed, noting that he hoped they were not stuck in London.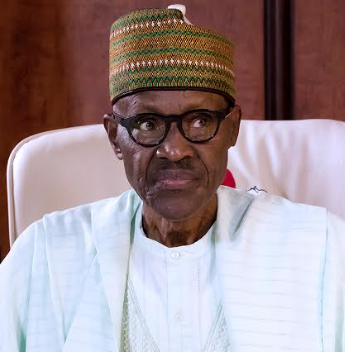 Buhari who stated this when he met with members of Nigeria Governors Forum, NGF, who visited him at the Presidential Villa, Abuja, commended the governors for their concern when he was away for medical treatment.
Ekiti State governor, Mr. Ayo Fayose, who has been a vocal opposition voice was conspicuously absent during the visit that lasted less than 30 minutes.
Speaking at the gathering, the President said: "I have just addressed members of APC and PDP senior officials who came to welcome me back.
"I thank you very much for the national approach to your leadership.
"I had so much time to watch Nigeria Television Authority,   NTA, I heard so much information about the states. I am very pleased with the states, you are all doing your best and you are lucky your best is proving to be good enough.
"The efforts of the Vice president are commendable. He used his intellect to run all over the place. I was seeing him 24 hours on NTA. I congratulate them and I thank him personally for what he has done.
"In fact, some groups in London came and sang the National Anthem and asked that I should go back home, indeed I have come back home.
"I hope those who went there are not stuck there, they will come back and join us. Those, who are stuck there with the Brexit, I hope they have weighed the implications that it won't affect them including those that have properties there,   those who are not paying tax here, I hope when they sale their properties there they will bring some of the money here. We need it very badly here.
"I thank you very much. My morale has been raised greatly by the love shown to me and the security of the country."
Speaking to State House correspondents after the meeting,   Plateau State, governor, Mr. Solomon Lalung said all the governors were anxiously waiting for the return of the President.
He said: "You saw it today, the President went around greeting all of us and you can see he has come back healthier than when he left.
"Our prayer is that God will continue to guide Mr. President and give him good strength and good health to solve the problems of the nation. We must commend the Vice President.''
Also speaking, Kogi State governor, Alhaji Yahaya Bello said, "We equally thank his able lieutenant, Professor Yemi Osinbajo, who held the country firm in his absence. That is the demonstration of team work. It has equally shown that Nigerians selected the best the best in 2015."