To create affinity between consumers and made-in-Nigeria products, Balkeem Nigeria Limited has introduced Igbokwenu, another packaged Garri into the market.
The new product is an addition to Ijebulawa, an existing brand on the stable of the company.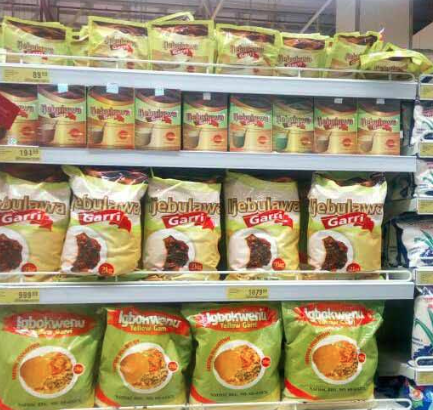 According to a statement issued by the company, Igbokwenu, a brand of yellow garri, targets consumers a wide range of consumer, especially those from the South-east and South-south regions.
"Igbokwenu is a combination of white garri blessed with palm oil. It is a bit more nutritious than the white garri with antioxidants that help to reduce the effects of any negative health issues that may arise from cyanide or any harmful substances,'' the statement said.
It further stated that the brand is introduced into the market to offer consumers something different from what they buy from the open market.
"Our company is conscious about the health of the Nigerian consumers, and we realised that there are several yellow garrri in the market which their origin are not known. It is our belief that Igbokwenu will fill this gap and help consumers to make a better choice.
"The commodity is prepared under a very hygienic environment which guarantees consumer's health safety."
The statement added that: "Igbokwenu is available in major shopping malls which include Shoprite, Spa, Games, Justrite, Globus, Super Saver, De-Prince and other supermarkets across Nigeria.''
The product is certified by the National Agency for Food and Drug Administrative and Control (NAFDAC).
Balkeem Nigeria Limited launched its white garri (Ijebulawa) into the Nigerian market in 2012.
The product is properly made from filtered cassava products prepared under a very hygienic environment without any preservative.
It is said to be the first locally waterproofed package and cartooned garri in Nigeria and is widely accepted in the Nigerian market as at today.
Balkeem Nigeria Limited is a supporter and promoter of made-in-Nigeria products and understands the need to tap into the numerous natural resources that are available in Nigeria thereby making efforts to rebrand the nation's local contents.