By Elizabeth Uwandu
Civil rights group, League of Progressive Ambassadors of Nigeria (LEPAN), has called on the National Assembly, NASS, to expose those that stood against the Bill promoting youths' active participation in politics.
The 'Not too Young to Run a Bill sought to place the age for a candidate wishing to run for the office of the President at 35; governor at 30; House of Representatives and State Houses of Assembly at 25 respectively.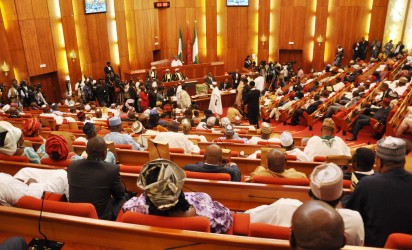 Speaking at a press briefing in Lagos, LEPAN president, Chukwudi Anyawuocha; said, "While we commend the Senate for the passage of the Bill and well-meaning Nigerians like Mrs Oby Ekewesili and Mr Reuben Abati, including the youths for their resilience, and plead for the accent of the Bill by the president, we demand that the identity of those that opposed the Bill should be made public for all to see.
"We also appeal that the process to review key national issues should begin. Issues such as restructuring; empowerment of the Independent National Electoral Commission, INEC, to ensure fair play in election matters and credibility in area of funding and accountability to be monitored through regulatory bodies like Central Bank of Nigeria, CBN, and Independent Corrupt Practices Commission, ICPC.
"For instance, the amount charged for political aspirants should be reduced to afford people, especially those at the grass root levels the opportunity to be elected. The imposition of candidates should also be removed from the picture." added Ayanwuocha.
On the issue of reviewing the NYSC scheme,  Seun Okegbemiro, Publicity Secretary, LEPAN, said: "We are not outrightly demanding for the scrap of the scheme. Rather we seek that it should be reviewed to meet the reality and needs of today. "
Other members of the group present at the event were, Secretary Mr Ifeanyi Obikili, and Legal Adviser, Miss Joke Akinola.
The group also reflected on the current state of the nation, calling on the government to improve security, youth employment and unity through constructive engagement, while demanding for essential reforms that would impact socio-political and economic development in the country.