…Orders Ex-Speaker, others to return official vehicles
By Simon Ebegbulem
BENIN CITY—THE New Speaker of the Edo State House of Assembly, Mr Kabiri Adjoto resumed duties yesterday and ordered the former Speaker, Mr Justin Okonoboh, his deputy, Elizabeth Ativie to return their official vehiclesin their custodies or face the law.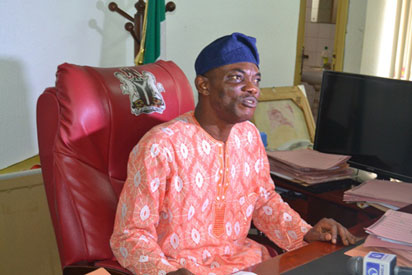 Meanwhile, the leadership of the All Progressives Congress, APC,  in the state, including Governor Godwin Obaseki, met with the lawmakers yesterday, morning, appealing that they should consider the political tripod in the state in the interest of equity and justice.
The state caucus leader of the party and immediate past governor of the state, Mr Adams Oshiomhole was being expected yesterday for a meeting with the lawmakers.
The state chairman of the party, Anslem Ojezua, who addressed journalists yesterday,  after the meeting said the lawmakers had exercised their rights on the floor of the House but that the party will pressure the new leadership to ensure that Edo Central, where the speakership of the party was ceded to regains the seat.
The former Speaker, Justin Okonoboh, his deputy, Mrs Ativie and Majority Leader of the House, Folly Ogedengbe were impeached last Monday by 19 members of the House.