By Joseph Erunke
ABUJA-IN spite of recent resurgence in activities of Boko Haram terrorists in the North East, especially Borno State, where several people including soldiers and oil workers were killed with some abducted by the terrorists,Chief of Air Staff, Air Marshall Sadique Abubakar, Sunday, said the Nigerian military had decimated the terrorists' strength.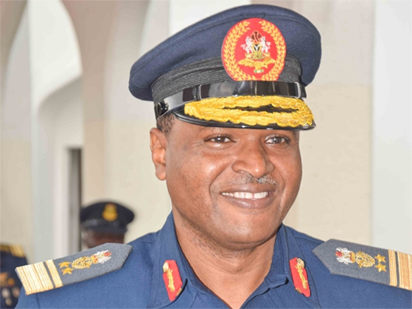 He insisted that the military had won the war against the terrorists, saying the remnants whose activities were noted few weeks ago would soon be silenced by the superior power of the Nigerian Armed Forces.
Addressing officers and men of the Nigerian Air Force at the Mogadishu Cantonment, Abuja, during the annual Nigerian Air Force 10km Walk/Jog Exercise, Abubakar insisted that the country was at the moment more secured than how it was before the emergence of the present federal administration, given the strength of the dreaded sect in the past.
To this end, he tasked personnel of the service to continue to rededicate themselves "so that every Nigerian territory will be secured and so that every Nigerian will be secured."